While unions bussing their members to the polls in Nevada last week had many crying foul, when it was discovered that members were given free lunches and were heavily watched by union muscle from when casino workers got off the busses to when they went to go vote.
The intimidation tactics were too much for poll watcher Babette Rutherford, who filed a complaint with Nevada's Secretary of State. The complaint describes eight union personnel escorting and menacingly staring down their members to ensure no one wandered off into mall stores instead of voting at the Boulevard Mall polling location in Las Vegas last Wednesday.
The scene has an eerily dystopian aspect to it, and one can just imagine the how helpless one poll observer felt when approaching a poll watcher named "Julie" (as named in the complaint) about the situation. Unfortunately, Julie seemed more concerned about helping the unions getting their members to vote than anything else,. According to the complaint, the exchange between the poll observer and the poll worker over the union's intimidation tactics went down this way: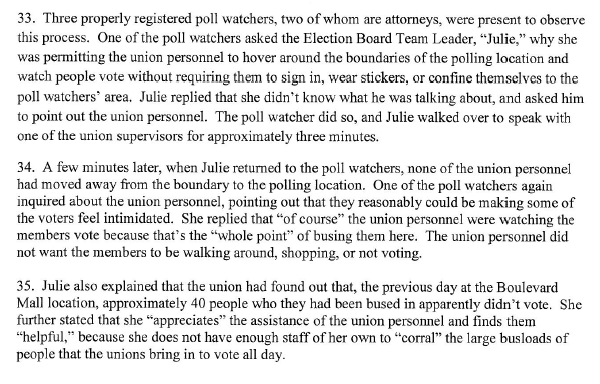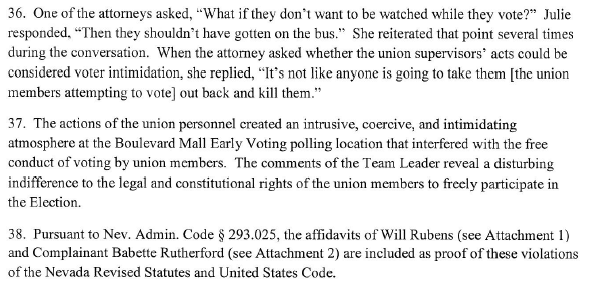 As of now "Julie" has not been identified, but I'm waiting on the response for more information to update this post further.