Union protesters continue to compare Wisconsin Republican Governor Scott Walker to Hitler and a terrorist.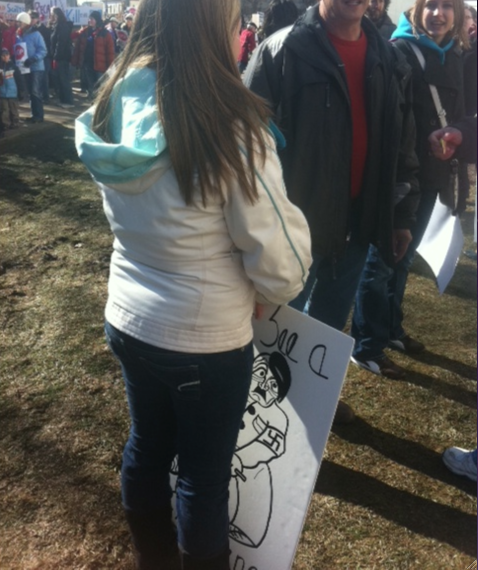 This pre-teen was likely given this sign by an adult who was with her, because I noticed she did not walk with it flashing it outward and held it to herself the way she is seen standing in this photo. The man in the red shirt had the girl and another pre-teen girl pose with it before I took this shot. The poster reads: "See a resemblance?"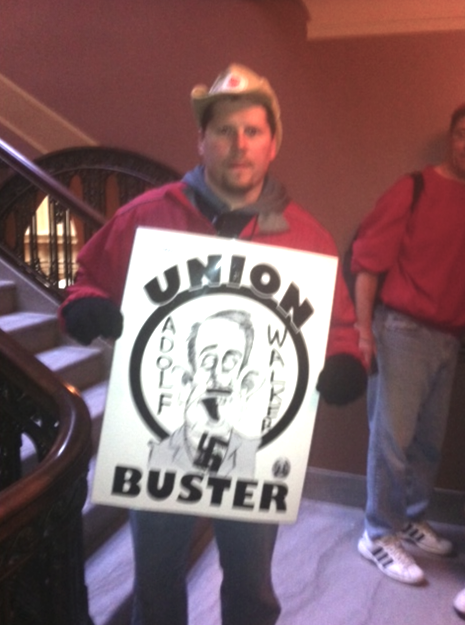 This individual I snapped a photo of was protesting inside the state capitol.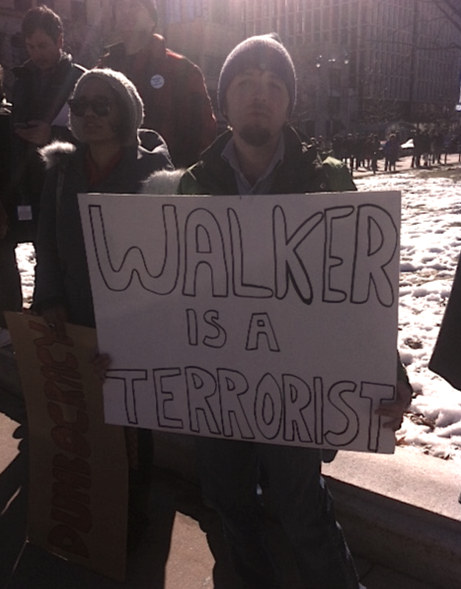 This young protester was standing outside of Wisconsin's state capitol when I took this photo.