Adrian Smith
House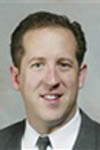 Birthdate: Dec. 19, 1970
Birth Place: Scottsbluff, NE, United States
Residence: Gering, NE
Religion: Christian
First Elected: 2006
Gender: Male

Candidacy
Party: Republican
State: Nebraska
Office: House
District: District 3

Education
Undergraduate: University of Nebraska
Degree: BS

Adrian Smith was born in Scottsbluff, Neb., and now resides in Gering. He earned a bachelor's in marketing education from the University of Nebraska-Lincoln in 1993.
Smith worked while in college as a staff intern in the Nebraska governor's office and later as a page in the Nebraska Legislature.
He worked as a project manager in staff development for Gering's Educational Service Unit No. 13, and has also worked for several western Nebraska history and heritage organizations.
He was elected to the Gering City Council after graduating from college, served four years, and then won election to the state Legislature, where he served three terms.
He was a delegate to the Republican National Convention in 2000 and 2004.
He was elected to the U.S. House in 2006.
Smith is single.
Profile
Adrian Smith's reputation as one of the strongest conservative voices in the U.S. House could be overshadowed by another hallmark: up-and-comer.
Following re-election in 2010 to his third term as representative of Nebraska's vast, rural 3rd District, Smith garnered a coveted spot on the powerful House Ways and Means Committee, the oldest committee in Congress and the House's chief tax-writing panel.
Smith has looked to the appointment as an opportunity to directly impact the federal estate tax, often called the "death tax" by those opposed to it.
Republicans and business groups have long argued that families often have to sell or close family businesses in order to come up with the cash to pay the federal inheritance tax. Supporters of the tax counter that the impact on family businesses could be reduced with some tax planning.
Smith said the appointment also "presents a tremendous opportunity to work to open up new markets for Nebraska farmers, ranchers, and manufacturers."
Smith has come out swinging on such issues as a since-repealed federal Department of Labor plan to restrict youth working in agriculture and a proposal to close rural post offices as a way to help the nearly bankrupt U.S. Postal Service cut costs.
He oversees one of the geographically largest congressional districts in the country, covering all but an 18-county eastern cluster of the 93-county state. And its residents are arguably among the most conservative, with more than two-thirds of registered voters supporting Sen. John McCain over then-Sen. Barack Obama in the 2008 presidential election.
Smith garnered more than 70 percent of the vote in 2010, and claims one of the strongest conservative ratings in the U.S. House.
There's a good chance he'll come out with an even higher portion of the vote in November 2012. The last time a Democratic candidate made an impressive showing in the district was in the 2006 open-seat race, when newcomer Scott Kleeb came within 10 percentage points of Smith.
Smith not only enters the 2012 general race with experience and some clout, he also has some powerful endorsements, such as the Republican-friendly U.S. Chamber of Commerce.
Source: Associated Press