Bradley Scott Schneider
House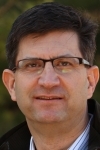 Birthdate: Aug. 20, 1961
Birth Place: Denver, CO, United States
Residence: Deerfield, IL
Religion: Judaism
Gender: Male

Candidacy
Party: Democratic
State: Illinois
Office: House
District: District 10

Education
Undergraduate: Northwestern University
Degree: BA

Graduate: Northwestern University
Degree: MBA

Brad Schneider was born in Denver and now lives in Deerfield, Ill. He earned a bachelor's in industrial engineering from Northwestern University in 1984, before working as an engineer at a wire factory in Israel.
After returning from abroad, Schneider took a job as a consultant with Price Waterhouse while earning a master's in business administration from Northwestern.
He was a managing principle at a life insurance firm, Davis Dann Adler Schneider, and was director at Blackman Kallick, which provides tax and consulting services for nonprofits.
In 2008, Schneider founded his own management consulting firm, Cadence Consulting Group, which specializes in family-owned businesses.
Schneider is on the executive committee of the Chicago region of the American Jewish Committee and is a member of the American Israel Public Affairs Committee.
He is married and has two sons.
Profile
Brad Schneider faces first term Republican U.S. Rep. Bob Dold in the November 2012 general election in one of the most closely watched races in Illinois.
Democrats see suburban Chicago's 10th District as an opportunity in their fight to regain control of the U.S. House, especially after drawing a new congressional map that carves out territory favorable to the party.
Schneider has never held public office before. He won a close primary contest in March 2012, defeating 25-year-old activist Ilya Sheyman and two other candidates.
Both the (Arlington Heights) Daily Herald and the Chicago Tribune endorsed Schneider in the primary, pointing to his community service and experience working for big companies as well as running his own.
Schneider has joined forces with two other Democrats challenging first-year Republicans: Iraq war veteran Tammy Duckworth and former one-term U.S. Rep. Bill Foster. All have claimed that their incumbent GOP opponents are out of touch with their districts.
All three Democrats appeared at a joint news conference following the 2012 primary and showed support for President Barack Obama's administration's so-called Buffet Rule.
Schneider says his top priorities include rebuilding the American middle class and strengthening the economy. He believes small businesses are one of the keys to doing so.
"I have met too many people who are looking for work, worrying about their mortgage, uncertain about their health insurance, and doubting that things will get any better anytime soon," he says, according to his website. "Not just concerned about the present, many of us are doubting the future."
Schneider favors comprehensive immigration reform, supports gay marriage and is pro-choice.
Source: Associated Press