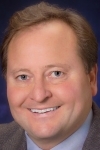 Birthdate: Sept. 4, 1955
Birth Place: Havre, MT, United States
Residence: Whitefish, MT
Religion: Catholic
Gender: Male

Candidacy
Education
Brian Schweitzer was born in Havre, Mont., and now resides in Whitefish. He earned a bachelor's in international agronomy from Colorado State University and a master's in soil science from Montana State University.
Schweitzer worked on irrigation projects in Africa, Asia, Europe and South America. For seven years in Saudi Arabia during the 1980s and said he developed more than 28,000 acres of irrigated cropland.
Schweitzer has owned and operated farms in at least four Montana counties. He was a member of the U.S. Department of Agriculture Montana Farm Service Agency but resigned in 1999 to make an unsuccessful run for the U.S. Senate.
He was elected governor in 2004.
Schweitzer and his wife, Nancy, have three children.
Profile
Brian Schweitzer is nearing the end of his second term as Montana governor but he isn't acting like a lame duck.
Term limits prevent the Democratic governor from seeking another four-year term, and Republicans and Democrats are aggressively campaigning to take his place. Meanwhile, recent high-profile talk-show appearances, international trips and a tendency to weigh in on national issues have fueled speculation that Schweitzer is waging a parallel campaign to raise his national profile for a run at another office _ possibly the presidency in 2016.
Schweitzer has declined to speak about his future political plans but he has not dismissed any option.
He put himself in the middle of the 2012 presidential campaign when he said in an interview that Republican Mitt Romney could have trouble because his father was "born on a polygamy commune in Mexico." Romney responded that his grandfather did not have multiple wives.
Schweitzer is a jeans-wearing farmer and soil scientist who drives around in his pickup truck with his dog. He made a splash nationally in 2008 when he delivered an impassioned speech at the party's national convention in Denver.
He went his own way in 2010 in dealing with prescription drug costs, proposing to import cheaper medicine from Canada for state programs or to buy them at a discount from the Veterans Administration.
Schweitzer has stepped into the medical marijuana debate, saying Montana's 2005 law has not worked out as voters planned and that the state needs a legislative fix. He vetoed a 2011 bill that would have repealed the law, but then allowed a compromise bill to become law that severely restricted access to medical pot. The Montana Supreme Court heard arguments in May 2012 about whether people have a constitutional right to sell medical marijuana even though the drug is illegal under federal law. Supporters of legalizing medical marijuana have submitted a proposed initiative in an attempt to get the issue on the ballot for the November 2012 general elections.
In 2012, Schweitzer criticized the U.S. Supreme Court as just "another political body" after the justices overturned Montana's century-old restrictions on corporate spending.
Schweitzer ran for governor as a political outsider willing to shake up the establishment. His 2004 victory over Republican Secretary of State Bob Brown returned the office to Democratic hands for the first time in 16 years.
Schweitzer has a gregarious and energetic personality, with a self-confident air that some critics have perceived as arrogance.
He promised to reach out to friend and foe alike in the after the 2004 election and spent time calling Republican and Democratic lawmakers to seek their cooperation in the new legislative session.
But GOP leaders complain that Schweitzer generally ignores them and instead seeks out a handful of Republicans who will vote with the Democrats. Republicans have criticized him for strong-arming his way through the Legislature.
Source: Associated Press