Charles 'Chuck' Joseph Fleischmann
Charles 'Chuck' Joseph Fleischmann
House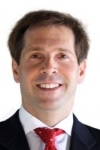 Birthdate: Oct. 11, 1962
Birth Place: New York , NY, United States
Residence: Ooltewah, TN
Religion: Catholic
First Elected: 2010
Gender: Male

Candidacy
Party: Republican
State: Tennessee
Office: House
District: District 3

Education
Graduate: University of Tennessee
Degree: JD

Undergraduate: University of Illinois
Degree: BA

Chuck Fleischmann was born in New York, and currently lives in Ooltewah, Tenn. He received a bachelor's degree from the University of Illinois and a law degree from the University of Tennessee College of Law at Knoxville.
With his wife, he founded his own law firm in 1987. He served as the president of the Chattanooga Bar Association and chairman of the Chattanooga Lawyers Pro Bono Committee.
Fleischmann was elected to the U.S. House in 2010.
Fleischmann and his wife, Brenda, have three sons.
Profile
Chuck Fleischmann stayed closely aligned with House Republican leadership during his first term in Congress representing Tennessee's 3rd District.
He faced strong primary challenges in the 2010 and 2012 races to represent southeast Tennessee.
Fleischmann defeated former state GOP chairwoman Robin Smith and a crowded field of candidates in August 2010 with the help of a $600,000 loan to his campaign. The bitterness of the campaign lingered into his race for re-election in the form of a defamation lawsuit filed against him and his former campaign manager by an aide to Smith.
In 2012, he drew challenges from two opponents with names quite familiar to voters in the 3rd District. Scottie Mayfield is the advertising face of the dairy that bears the family name, and Weston Wamp is the son of the man who held the seat before Fleischmann, Zach Wamp.
Fleischmann beat both handily in the August 2012 primary after overcoming early doubts about how effectively he was representing Chattanooga and southeast Tennessee in Congress. He was criticized for not securing funds to repair or replace the Chickamauga Lock, which handles cargo shipments on the Tennessee River between Chattanooga and upstream points including Oak Ridge and Knoxville.
Fleischmann said he wants to overhaul the funding system for locks nationwide instead of seeking specific funding for the Chickamauga facility.
"This is pork barrel spending _ it's part of a broken system," Fleischmann said. "The old lock was largely funded by this horrible thing called earmarks."
The advocacy group Citizens for Responsibility and Ethics in Washington criticized him for paying his college-aged son $4,652 from campaign funds to accompany him on the campaign trail during the 2010 election cycle.
Fleischmann described it as a "low-paying, entry-level job." He said, "When we started this campaign in 2009, it was very, very lonely."
Source: Associated Press