Christine 'Chris' Gregoire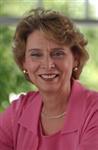 Birthdate: March 24, 1947
Birth Place: Auburn, WA, United States
Residence: Olympia, WA
Religion: Catholic
Gender: Female

Candidacy
Education
Chris Gregoire was born in Adrian, Mich., and grew up in Auburn, Wash. She now lives in Olympia. She earned a bachelor's in speech and sociology from the University of Washington and a law degree from Gonzaga University.
She worked with the state welfare investigation unit in Everett and after graduation from law school she joined the state attorney general's Eastern Washington office in Spokane.
In 1988, Gregoire became director of the state Department of Ecology. She was elected state attorney general in 1992, becoming the first woman to hold that office.
She was elected governor in 2004, winning by a mere 133 votes out of 2.9 million ballots cast after two recounts and a court challenge.
Gregoire is a breast cancer survivor. She and her husband, Mike, have two daughters.
Profile
Chris Gregoire has spent much of her second term focused on rounds of budget cuts, leading Washington through the recession. She announced in 2011 that she would not seek a third term.
Gregoire has expressed frustration with many of the budget cuts, particularly in education, bemoaning that she was forced to repeal much of what she worked for over her first term in office.
Gregoire built a portfolio as a centrist Democrat committed to education and the environment. While generally liberal on social issues such as abortion and gay rights, Gregoire also has frustrated the Democratic Party's base by seeking to balance the needs of conservative and liberal interests in some high-profile cases.
Gregoire frustrated liberals in 2010 by giving limited support to tax increases during the legislative session, when Democratic majorities in both chambers struggled for months to patch budget deficits that have plagued state government during the recession. In 2011, she vetoed a measure to provide state regulation of medical marijuana _ a bill that Democrats had sought.
Many groups in the Democratic base wanted a broad sales tax increase to save spending on priority programs, but Gregoire steadfastly opposed sales tax hikes as too risky in the battered economy. She eventually settled things by negotiating a nearly $800 million revenue package that raised taxes on tobacco, soda pop, beer, candy and other purchases, along with reforming some state business tax policies.
In 2009, Gregoire supported the Boeing Co. as it battled labor unions on organizing policies and workers' compensation insurance. She also upheld a campaign pledge to not raise taxes in the midst of a $9 billion budget deficit, leading the way as the Democrat-controlled Legislature cut spending and used a flood of one-time money to patch the shortfall.
Her environmental agenda is led by a plan to ensure a clean Puget Sound by 2020. She also has sought to encourage green jobs and energy sources, and has pushed for the state to join a regional plan for regulating carbon dioxide emissions.
Gregoire has established an Early Learning Department to deal with pre-kindergarten programs, and has worked with lawmakers to pass a major overhaul of the state's K-12 education system in 2009, insisting the plan be phased in over several years to avoid lawsuits over inadequate financing.
Gregoire was an early endorser of then-Sen. Barack Obama's 2008 presidential bid. She has been mentioned as a possible candidate for a handful of Obama administration appointments, but she has said she is interested in completing her second term.
Although she came to politics after a career as a state lawyer and Ecology Department director, Gregoire has shown an appetite for taking on bureaucratic convention. She instituted a detailed program of high-level performance reviews for state officials, which has been praised by outside observers, and called for the downsizing of some government functions during tight budgetary times.
Regarded as a tough and skilled negotiator, Gregoire earned a national profile in the 1990s when she led state attorneys general in negotiating a huge settlement with the nation's major tobacco companies over the health costs of smoking.
Source: Associated Press