Daniel 'Dan' Edward Lungren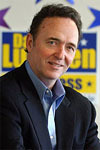 Birthdate: Sept. 22, 1946
Birth Place: Long Beach, CA, United States
Residence: Gold River, CA
Religion: Catholic
First Elected: 2004
Gender: Male

Candidacy
Education
Dan Lungren was born in Long Beach, Calif., and now lives in Gold River. He earned a bachelor's from Notre Dame University and a law degree from Georgetown University.
Lungren worked the street handing out pamphlets _ at age 6 _ helping out the congressional campaign of his neighbor, U.S. Rep. Craig Hosmer.
Hosmer retired in 1976 and Lungren, then 29 years old, entered the race to replace him. Lungren lost the race, but was elected to the seat two years later.
He left the House in 1989 and, after an unsuccessful nomination to serve as state treasurer, won election to the state attorney general's office, serving from 1990 to 1998.
He was again elected to the U.S. House in 2004.
Lungren and his wife, Bobbi, have three children.
Profile
Dan Lungren introduced legislation in November 2011 that would give businesses 120 days to correct problems with providing access as required by the Americans with Disabilities Act before they could be sued. His bill also would require potential plaintiffs to detail why the business is not in compliance with federal law, instead of merely providing a generic letter warning of a pending lawsuit.
As chairman of the House Subcommittee on Cybersecurity, Infrastructure Protection, and Security Technologies, he also is sponsor of a bill introduced in December 2011 that authorizes the secretary of homeland security to protect federal computer networks from cyber attack. It also creates a National Information Sharing Organization to coordinate the government's response to cyber threats.
In February 2012, Lungren introduced legislation that would offer a $1 billion prize to the first U.S.-incorporated automobile company that sells 60,000 gasoline-powered cars that get 100 miles per gallon.
Also in February 2012, the House passed a Lungren-sponsored resolution requiring committees to cut their spending by an average of 6.4 percent.
Lungren faces Democratic opponent Ami Bera in the November 2012 general election.
In the wake of the 2008 election, Lungren unsuccessfully challenged Rep. John Boehner for the post of House minority leader.
He spent his first decade in Congress not only in the minority party but also in the vocal minority of the minority. He helped form a group called the Conservative Opportunity Society that included himself, Reps. Newt Gingrich and Duncan Hunter, and others who wanted their party to shake off its complacency and challenge Democrats.
He left Congress in 1989 when then-Gov. George Deukmejian appointed him to serve out the term of the late California Treasurer Jesse Unruh. But the state Senate narrowly rejected Lungren's nomination.
He was elected state attorney general the following year, and he helped author and later defend California's three-strikes law for criminal offenders.
Lungren returned to Congress in 2004, winning a Sacramento-area congressional seat. He had represented a Southern California district during his first tenure in the House.
Lungren opposes abortion and supported President George W. Bush's call for a constitutional amendment banning gay marriage. But he also has shown a pragmatic streak, compromising on gun and immigration issues.
He was a key player in the Immigration Reform and Control Act of 1986, selling his fellow Republicans on such controversial provisions as amnesty for illegal immigrants.
He proposed legislation in 2007 that would allow illegal immigrants who had been in the United States at least five years to remain and get a work permit if they paid a $1,000 fine, learned English and studied American civics.
Source: Associated Press