David B. McKinley
House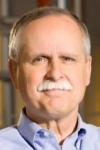 Birthdate: March 28, 1947
Birth Place: Wheeling, WV, United States
Residence: Wheeling, WV
Religion: Episcopalian
First Elected: 2010
Gender: Male

Candidacy
Party: Republican
State: West Virginia
Office: House
District: District 1

Education
Undergraduate: Purdue University
Degree: BS

David McKinley was born and raised in Wheeling, W.Va., where he still resides. He earned a bachelor's degree in civil engineering from Purdue University.
He founded McKinley and Associates, an architecture, engineering and interior design firm.
McKinley was appointed to a seat in the West Virginia House of Delegates in 1980 and won re-election in 1982. He served until 1992.
He served as chairman of the state Republican Party from 1990 to 1994.
He was elected to the U.S. House in 2010.
McKinley and his wife, Mary, have four children.
Profile
David McKinley has joined his fellow House Republican freshmen as vocal foes of President Barack Obama and his administration's policies. That stance has resonated well in his 1st Congressional District, where Obama has some of his lowest approval ratings in West Virginia.
McKinley has repeatedly voted to repeal the 2010 health care reform bill. He has criticized the 2009 approximately $800 billion economic stimulus package as well as the Obama administration's push for cap-and-trade legislation that would limit greenhouse gas emissions such as the burning of coal.
He also argues that Obama and the Environmental Protection Agency are waging a "war on coal." Among other measures targeting the EPA and its regulations, McKinley has championed a proposal that would block the agency from regulating coal ash from power plants. He cites its usefulness in making concrete and other construction materials, and his legislation would instead have the states oversee it along the same lines as municipal garbage.
While typically supportive of the House GOP agenda, McKinley has also been among the handful of Republicans to vote against the budget proposal by Rep. Paul Ryan. McKinley has cited its cuts to Medicaid and its repeal of homeowner- and health care-related tax credits.
McKinley joined the U.S. House after he narrowly defeated Democrat Mike Oliverio, then a state senator, by 1,440 votes or less than 1 percentage point in 2010. McKinley had been an early favorite of the National Republican Congressional Committee in its search for a candidate to oust 14-term Democratic Rep. Alan Mollohan. But Mollohan lost the 2010 primary to Oliverio.
McKinley had been a state legislator in the House of Delegates from 1980 until 1994, representing Ohio County. He was also chairman of the West Virginia Republican Party from 1990 to 1994.
McKinley supports term limits for House members and opposes the earmarking of funds for home district projects and causes. He appears well-positioned to win a second term in 2012, posting strong fundraising figures and facing a poorly financed political novice in Democrat Sue Thorn.
Source: Associated Press