David Nicola Cicilline
House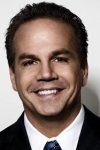 Birthdate: July 15, 1961
Birth Place: Providence, RI, United States
Residence: Providence, RI
Religion: Judaism
First Elected: 2010
Gender: Male

Candidacy
Party: Democratic
State: Rhode Island
Office: House
District: District 1

Education
Undergraduate: Brown University
Degree: BA

Graduate: Georgetown University
Degree: JD

David Cicilline was born and resides in Providence, R.I. He earned a bachelor's degree from Brown University in 1983 and a law degree from Georgetown University in 1986.
Cicilline worked as a lawyer specializing in criminal defense. He also served in the Rhode Island General Assembly.
He was mayor of Providence from 2002 to 2010, replacing former Mayor Buddy Cianci, who was sent to federal prison.
He was elected to the U.S. House in 2010, to the seat that had been held by retiring Rep. Patrick Kennedy.
Cicilline is openly gay. He is single.
Profile
David Cicilline, representing Rhode Island's 1st Congressional District, has said his top priority is creating good-paying jobs for Rhode Island, a state with one of the highest unemployment rates in the country.
He has supported efforts to revitalize domestic manufacturing, including introducing legislation in May 2011 to create a "Make it in America Block Grant" to help small manufacturers upgrade factories and retrain workers.
Cicilline is one of the few openly gay members of Congress. In March 2011 he co-sponsored a bill to repeal of the Defense of Marriage Act and supports efforts to legalize same-sex marriage.
He supports the 2010 health care reform bill and urged after the June 2012 Supreme Court decision upholding the legislation that Congress move forward on the best way to implement it.
Cicilline was elected in 2010, succeeding Democratic Rep. Patrick Kennedy, who left Congress after eight terms.
Cicilline has fought criticism regarding problems plaguing Providence. In April 2012, he apologized for saying during the 2010 campaign, that when he was mayor of Providence the city was in "excellent financial condition." That turned out to be untrue. Cicilline told WPRI-TV that he shouldn't have used those words but said he never intended to deceive anyone. He has blamed the state for making large cuts in its payments to the city as well as the City Council for changing his budget plan.
Cicilline also has been personally pulled into scandal. His brother, John M. Cicilline, a former criminal defense lawyer who has been disbarred, served more than a year in federal prison for shaking down drug-dealing clients. Additionally, John Cicilline was charged in May 2012 with drunken driving.
John Cicilline also was involved in a check scandal at City Hall in which he wrote two separate bad checks to the city to clear a client's tax lien. The attorney general's office investigated and decided not to bring charges.
An audit showed that David Cicilline or his staff intervened on behalf of four campaign donors by stopping the city from selling their properties to recover unpaid taxes or reducing interest owed on unpaid tax debts.
Source: Associated Press