Dennis Alan Ross
House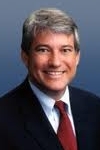 Birthdate: Oct. 18, 1959
Birth Place: Lakeland, FL, United States
Residence: Lakeland, FL
Religion: Presbyterian
First Elected: 2010
Gender: Male

Candidacy
Party: Republican
State: Florida
Office: House
District: District 15

Education
Undergraduate: Auburn University
Degree: BS

Graduate: Samford University
Degree: JD

Dennis Ross was born and raised in Lakeland, Fla., where he currently resides. He earned a bachelor's degree from Auburn University and a law degree from Samford University.
Ross worked at the Holland & Knight law firm and then _ with a $10,000 loan from a neighbor _ started his own law firm in Polk County.
He has been involved with several community groups, and has served as president of the Lakeland Bar Association and as a board member of the Lakeland Chamber of Commerce.
Ross was elected to the Florida House in 2000, serving until 2008, when he stepped down due to term limits. He was elected to the U.S. House in 2010.
He enjoys hunting, fishing and camping.
Ross and his wife, Cindy, have two sons.
Profile
Dennis Ross, a conservative who has worked to control federal spending, faces no opposition as he seeks his second term in Congress in 2012. Elected in 2010 to Florida's 12th Congressional District, Ross is running in 2012 for the 15th Congressional District seat due to redistricting following the 2010 census.
During his first term in office, Ross sponsored legislation in January 2012 that would force federal employees to pay more into their pension funds. He was also a co-sponsor of a bill that would streamline the U.S. Postal Service's operations. He supported legislation to cap federal employee's salaries.
Ross' started out in politics in 1982, a year after he graduated from Auburn University, when he was a legislative aide for then-state Rep. Dennis Jones. He has been active in the Polk County Republican Party since the late 1980s.
During his tenure in the state House, he was one of two legislators in 2007 to vote against a property insurance bill. Because of that, Ross said, he was stripped of a chairmanship.
Ross supports adding a balanced budget amendment to the Constitution, implementing a flat tax, abolishing the Internal Revenue Service and eliminating the capital gains tax. He supports repealing the 2010 health care reform bill, drilling for oil in the Gulf of Mexico and sustaining the defense budget to fund both people and weapons needs.
As a social conservative, he opposes gay marriage and abortion rights.
"I also believe that the true wisdom of our founders came from their acknowledgment that in a nation as large as ours, values and morality in our part of the country may not necessarily be the same as other parts of the country," he says on his House website. "Therefore, I fully support the federalist idea that states and localities should be able to determine what they will and will not sanction."
Source: Associated Press