Derek Kilmer
House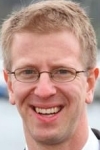 Birthdate: Jan. 1, 1974
Birth Place: Port Angeles, WA, United States
Residence: Gig Harbor, WA
Religion: Methodist
Gender: Male

Candidacy
Party: Democratic
State: Washington
Office: House
District: District 6

Education
Undergraduate: Princeton University
Degree: BA

Graduate: University of Oxford
Degree: PhD

Derek Kilmer was born in Port Angeles, Wash., and currently lives in Gig Harbor. He earned a bachelors' degree in public policy from Princeton University and a doctoral degree from the University of Oxford.
Kilmer was elected to the state House in 2006 before moving to the state Senate two years later. He emerged as a Democratic budget leader, helping create and pass a $1 billion state stimulus package during the 2012 session.
Kilmer and his wife, Jennifer, have two children.
Profile
Derek Kilmer has been quickly moving up the ranks in Washington state's Democratic Party.
After joining the state House in 2007 and moving to the Senate two years later, he emerged as a top Democratic budget writer. During the 2012 session, he guided the process of developing and passing a $1 billion state stimulus package to spur job growth.
Kilmer wants to focus on job creation in Congress as well, saying he will continue the work being done by retiring Democratic Rep. Norm Dicks.
He proposes to end tax cuts for wealthy Americans because, he says, they are fiscally unsustainable. He believes Congress also can end some tax breaks to help balance the budget.
Kilmer also has some ideas on how to limit government spending, such as reforming the government's fleet of vehicles and defense procurement policies. He'd also like to see the health care system do more with electronic records to save money.
As the son of two teachers, Kilmer lists public schools as a top priority, along with veterans' benefits and strong environmental regulations.
Kilmer was the only Democrat running in the August 2012 primary and took 53 percent of the vote. The 6th Congressional District, which covers the Olympic Peninsula, is widely seen as a seat that favors Democrats. He faces Republican Bill Driscoll in the November election.
Source: Associated Press