Francisco 'Quico' Canseco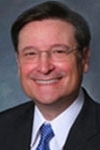 Birthdate: July 30, 1949
Birth Place: Laredo, TX, United States
Residence: San Antonio, TX
Religion: Catholic
First Elected: 2010
Gender: Male

Candidacy
Education
Quico Canseco is a first-generation American, his parents having emigrated from Mexico. He was born in Laredo, Texas, and now resides in San Antonio. He earned a law degree from the St. Louis University Law School.
Canseco specialized in real estate and banking law. When Hondo National Bank failed, he stepped in to recapitalize it and made the transition from lawyer to banker. He worked there until his election to Congress in 2010.
Canseco and his wife, Gloria, have three children.
Profile
Quico Canseco won election to Congress in 2010 by riding the tea party tsunami that swept over Texas that year, defeating Democratic incumbent Rep. Ciro Rodriguez when Republican voters in the district turned out in record numbers.
Redistricting in 2012 did not significantly change his constituency. Hispanic groups had requested some changes that were reflected in the remapping, but it is unclear how they will affect Canseco's re-election chances.
The 23rd District is heavily Democratic and the Texas Legislature attempted to redraw its boundaries in 2012 to assure Canseco's re-election by adding more Republican voters from San Antonio. However, a federal court in San Antonio ruled that the new district lines violated the Voting Rights Act of 1965 and returned the boundaries to their previous form.
In running for re-election in 2012, Canseco is focused on limiting federal spending and decreasing the federal debt. He emphasizes on his website the values of "Constitutional conservatism" and warns of the government getting too large.
He says that instead of spending hundreds of billions of dollars to try and fix the economy, Congress should have cut tax rates for low-income earners and small businesses, extended unemployment benefits and stopped bailing out businesses.
Canseco calls for lowering medical costs, expanding health care coverage and limiting malpractice suits.
With regards to immigration, Canseco says on his website that "Amnesty is simply NOT AN OPTION." He says the country's security is "threatened by illegal immigrant gangs, drug cartels, and human smugglers" and that a top priority needs to be providing support to "identify, apprehend, and incarcerate or deport these criminals."
He is anti-abortion and against gay marriage.
Canseco got involved with state Republican politics while working as a bank president and real estate developer. He was a delegate to the State Republican Convention in 2004, 2006, and 2008, when he was an at-large delegate to the National Republican Convention. He became a board member of the Texas Federation of Republican Women, one of the most powerful Republican clubs in Texas.
Senator Kay Bailey Hutchison and Congressman Lamar Smith appointed him to attend the National Hispanic Leadership Conference.
Source: Associated Press