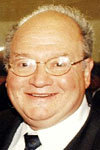 Birthdate: Nov. 19, 1942
Birth Place: Brooklyn, NY, United States
Residence: Queens, NY
Religion: Judaism
Gender: Male

Candidacy
Education
Gary Ackerman was born in Brooklyn, N.Y., and now resides in Queens. He earned a bachelor's degree in 1965 from Queens College.
Ackerman taught social studies for five years in the New York City school system. In 1970, he founded a series of community newspapers in Queens, which he edited and published. He served in the New York Senate from 1979 to 1983.
He won a special election to the U.S. House in 1983, filling the vacancy left by the death of Democratic Rep. Benjamin Rosenthal. He announced in March 2012 that he was retiring and would not seek re-election.
A former Eagle Scout, Ackerman is described on his website as "a very amateur photographer," an avid stamp collector and a boating enthusiast. He lives on a houseboat while in Washington, D.C.
Ackerman and his wife, Rita, have three children.
Profile
Gary Ackerman announced in March 2012 that he would not seek re-election on the eve of a federal court decision of new congressional boundaries for New York. He would likely have faced an easy re-election.
Ackerman is a senior member of the House Foreign Affairs Committee and has been outspoken on several global issues, including U.S. support for Israel and the threat it faces from Iran.
Ackerman became a YouTube sensation in 2009 when he lambasted Securities and Exchange Commission officials for failing to catch on to the Bernard Madoff scandal.
"The economy is in crisis," Ackerman said. "We thought the enemy was Mr. Madoff. I think it's you," Ackerman said to acting general counsel Andrew N. Vollmer.
"Your value to us is useless," Ackerman continued. "Your value to the American people is worthless, your contribution to this proceeding is zero."
Ackerman proposed legislation in early 2009 that would order the SEC to reinstate the so-called uptick rule. The rule, eliminated in 2007, prohibits short selling _ the sale of borrowed stock _ except when the previous sale of a stock raised its price. He voted for the 2009 approximately $800 billion economic stimulus package.
Ackerman joined Rep. Michael McMahon in 2010 in writing a letter expressing concern about a proposed Senate provision to the financial regulation reform bill passed by Congress in July 2010.
"We are deeply concerned by the very real possibility that, as a result of the Senate derivatives provision, America's largest financial institutions will move their $600 trillion derivatives businesses overseas, at the expense of both the U.S. economy, as well as the economy of New York State and New York City," the letter stated.
Ackerman, who is rarely seen without a carnation positioned jauntily on his lapel, was once something of a maverick. Early in his political career he challenged candidates favored by the local party and frequently criticized the party organization.
When he was still a student, Ackerman saw Queens College wracked by the death of a classmate killed in a civil rights case made famous by the movie "Mississippi Burning."
As a congressman decades later, Ackerman found himself in an odd position: He was a self-proclaimed pacifist who voted to go to war with Iraq. In the years since the invasion, Ackerman has grown furious about the war and blames President George W. Bush's administration for misleading lawmakers.
The usually affable congressman argued that he and others had been tricked into supporting the invasion of Iraq.
"When you find out that you were deliberately misled in order to come to your conclusions, you become furious, frustrated and resolute to try to right the situation," Ackerman said in 2005.
As a state senator, Ackerman investigated complaints about a shelter for the homeless by disguising himself as a homeless person and taking meals there. He rose during his four years in the state Senate to ranking minority member of its higher education committee.
Ackerman took an early interest in the U.S. House in programs for the handicapped and has pushed through legislation aimed at preventing suicide among youths. He supports abortion rights, opposes the death penalty and is a staunch supporter of Israeli interests.
Source: Associated Press