Gregg Harper
House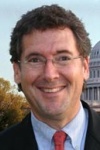 Birthdate: June 1, 1956
Birth Place: Jackson, MS, United States
Residence: Pearl, MS
Religion: Southern Baptist
First Elected: 2008
Gender: Male

Candidacy
Party: Republican
State: Mississippi
Office: House
District: District 3

Education
Undergraduate: Mississippi College
Degree: BA

Graduate: University of Mississippi
Degree: JD

Gregg Harper was born in Jackson, Miss., and lives in nearby Pearl. He earned a bachelor's in 1978 from Mississippi College and a law degree in 1981 from the University of Mississippi.
Harper practiced law for 27 years and worked as a prosecuting attorney for the cities of Brandon and Richland. He was also Republican Party chairman of Rankin County.
Harper was elected to the U.S. House in 2008.
He is a deacon and college Sunday school teacher for Crossgates Baptist Church in his hometown of Pearl.
Harper and his wife, Sidney, have two children.
Profile
Republican Gregg Harper faces one low-budget challenger in November 2012, Reform Party member John "Luke" Pannell. Harper won the March 2012 Republican primary with 92 percent of the vote against Robert J. Allen of Starkville, a tea party activist.
Crystal Biggs of Florence won the Democratic primary in March, but later withdrew from the race because of health reasons. Democrats did not replace her on the general election ballot.
In November 2010, Harper defeated the same Democrat he defeated two years earlier, cattleman Joel Gill of Pickens. Harper won the open seat in 2008 after Republican Chip Pickering, who had held the seat since 1996, chose not to seek re-election.
After the U.S. Supreme Court upheld most of the Affordable Care Act in June 2012, Harper said he was disappointed. "This decision expands the power of the federal government and leaves citizens with fewer freedoms," he said. "Only a full repeal of this overreaching law will allow Americans to receive the care that they need, from the doctors that they choose, at a cost that they can afford."
In March 2012, Harper was presiding over the U.S. House when Rep. Bobby Rush pulled off a suit coat to reveal a hoodie. In support of slain Florida teenager Trayvon Martin, Rush declared, "just because someone wears a hoodie does not make them a hoodlum." Harper interrupted Rush to remind him that wearing hats is not allowed. "Members need to remove their hoods or leave the floor," Harper said.
Also in March 2012, Harper received the Spirit of the ADA Award from the American Association of People With Disabilities. "Since entering Congress, Harper has been a strong voice and champion for special needs issues," the group said in a news release.
Harper was outraged in the spring of 2010 after massive tornadoes swept through Mississippi and some of his constituents said an employee of the Federal Emergency Management Agency told them to remove shirts with religious slogans if they wanted to be in a FEMA video about storm recovery. The constituents were working with a group sponsored by Harper's church, although they were members of another congregation.
Harper frequently criticizes President Barack Obama's spending proposals. He said non-defense and non-veterans spending should be frozen. He has also called unsuccessfully for the capital gains tax to be temporarily suspended.
Harper has long been involved in Mississippi politics. For almost eight years he was Republican chairman for Rankin County, one of the GOP's strongest areas in the state. Harper also has been a member of the state Republican Party's executive committee and has done volunteer work for local and state candidates.
Harper was a delegate to the 2000 Republican National Convention and went to West Palm Beach, Fla., to work as a Republican observer during the disputed recount of the 2000 presidential election.
Source: Associated Press