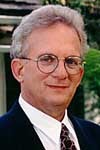 Birthdate: April 15, 1941
Birth Place: Los Angeles, CA, United States
Residence: North Hollywood, CA
Religion: Judaism
First Elected: 1982
Gender: Male

Candidacy
Education
Howard Berman was born in Los Angeles and now lives in North Hollywood. He attended the University of California-Los Angeles where he earned a bachelor's in international relations in 1962 and a law degree in 1965.
Berman practiced law in Los Angeles, specializing in labor relations. He was president of the California Federation of Young Democrats and served in the California Assembly from 1973 to 1982.
He was elected to the U.S. House in 1982.
Berman and his wife, Janis, have two daughters.
Profile
Howard Berman is fighting for his political survival, after nearly three decades in Washington.
Recast district boundaries and a new primary system in 2012 landed Berman in a general election showdown against a long-time colleague, fellow Democratic Rep. Brad Sherman. Berman finished second to Sherman in the June primary by a 10-point margin. The key swing vote in November will be the district's Republicans, an ironic twist for a pair of stalwart Democrats.
Sherman has the advantage of representing about 55 percent of the new district, the 30th, but Berman, chairman of the Foreign Affairs Committee from 2008 to 2010, locked up most of the establishment support, including from Gov. Jerry Brown and the state's U.S. senators.
Berman is known for his expertise in foreign policy, while Sherman is recognized for his attentiveness to local constituent services _ he frequently notes he's held dozens of public meetings in the area. They've argued over who has the best record when it comes to delivering federal dollars for roads, the environment, police and other services.
Berman is a behind-the-scenes player, preferring legislative accomplishments to turns in the spotlight. He once barred an Associated Press photographer from taking his picture for a profile shortly after he became chairman of the Foreign Affairs Committee. He remains the committee's top Democrat.
Berman is praised for his piercing intellect, keen memory and grasp of arcane topics. He has worked to reform the country's Byzantine patent system, and supported expanding President George W. Bush's foreign aid program for HIV/AIDS victims.
Earlier in 2012 Congress passed legislation adding Israel to the list of more than 75 countries eligible for temporary visas given to foreign nationals who invest in U.S.-based businesses. Berman, sponsor of the bill that passed the House, said Israel is a global leader in such areas as defense technologies, medicine, agriculture and clean energy, and its investments would create U.S. jobs.
He campaign says on his website it's "critical that we do everything possible to support Israeli security."
He supported giving Israel extra funding for missile defense, saying it was a "necessity, an American priority and a strategic imperative," and in 2011 resisted President Barack Obama's administration's pleas to ease proposed penalties on Iran's central bank.
He places the economy among his priorities, and cosponsored legislation to increase lending to small businesses, including expanding the ability of credit unions to make small business loans. He has touted winning funding for improvements to the notoriously clogged I-405, as well as for street repairs, and also has worked to keep Hollywood jobs from fleeing overseas.
Berman served as chairman of the House Foreign Affairs Committee in from 2008 to 2010, with wars in Iraq and Afghanistan, tensions with North Korea and Iran and developments in other global hot spots.
Berman expressed support in 2010 for legislation to lift the ban on American travel to Cuba, and he helped craft sanctions against Iran.
He was a supporter in 2009 of Obama's plans to expand diplomatic and development efforts overseas. He also has pressed the administration to work harder to stop the spread of nuclear weapons.
Berman voted in 2009 for the approximately $800 billion federal economic stimulus package.
Berman was an early Iraq war supporter who stuck behind it far longer than most Democrats. He says he would never have supported the war knowing what he knows now, but blames himself, not the Bush administration, for making an error in judgment.
"The lesson learned for me was challenge yourself and your own predispositions more on some of these things, and challenge the evidence more. I wasn't sufficiently skeptical," Berman said.
Berman drew ire in 2001 when his congressional district was redrawn in a way seen by some Hispanics as diluting their voting power. He was able to emerge from the episode with strong Hispanic support due to his long record as a champion of farm worker and immigrant rights.
Berman is a former union lawyer who voted for the North American Free Trade Agreement despite opposition from organized labor.
He is well known in California for his partnership with colleague and longtime friend, Rep. Henry Waxman. The two have developed a political organization that became a dominant power in Democratic Party circles in Los Angeles and, to a lesser extent, statewide.
Berman supports abortion rights and opposes the death penalty.
Source: Associated Press