Howard Morgan Griffith
House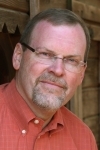 Birthdate: March 15, 1958
Birth Place: Philadelphia, PA, United States
Residence: Salem, VA
Religion: Episcopal
First Elected: 2010
Gender: Male

Candidacy
Party: Republican
State: Virginia
Office: House
District: District 9

Education
Undergraduate: Emory & Henry College
Degree: BA

Graduate: Washington and Lee University
Degree: JD

Morgan Griffith was born in Philadelphia and grew up in Salem, Va., where he now resides. He earned a bachelor's from Emory & Henry College and a law degree from Washington and Lee University.
Griffith opened his own private law practice, which he maintained until recently joining a statewide firm.
Griffith was elected to the Virginia House of Delegates in 1994. He was named House majority leader in 1999, becoming the first Republican in Virginia ever to hold that title.
Griffith and his wife, Hillary, an attorney and former prosecutor, have three children.
Profile
Morgan Griffith exemplified the unbending Republican freshman class of 2010: elected with tea party help and determined to rattle the status quo in Washington.
Just as he voted consistently in the Virginia House of Delegates as a social and anti-tax conservative, he has remained just as adamantly conservative in Washington. He was part of the restive Republican youth movement in the House that refused to relent on new taxes as the nation in 2011 came within hours of missing the August deadline for increasing the federal government's debt ceiling or defaulting on the nation's debt for the first time in history and igniting a global meltdown of financial markets.
Griffith has also been a reliable vote for pro-gun, anti-abortion and same-sex marriage legislation, both in Richmond, where he was the House majority leader for 11 sessions, and in Congress.
He is known for his skill at using parliamentary rules, particularly in the small pond of Virginia's General Assembly. He has locked horns with Democrats and been at the center of some of the House's most rancorous partisan scraps.
When Virginia Democrats made a request in 2010 to withdraw a bill to allow collective bargaining by state and local employees _ a request routinely granted without objection _ House Republicans refused and forced a floor vote on the measure that threatened to embarrass Democrats and alienate support among unions.
"The tyranny of the majority is what you want, it's what you shall have," said Ward Armstrong, the House Democratic leader. Griffith shot back: "I have not heard such philosophical tripe in all my years here, in all my life."
In 1999 in Richmond, Griffith's election as majority leader came as a surprise win over a more senior delegate after Griffith impressed the House GOP with a two-page plan for partisan battle on the chamber floor.
Griffith's election to Congress was viewed as a long shot at best when he first announced his plans to challenge 14-term incumbent Rep. Rick Boucher in one of Virginia's most politically independent and unpredictable House districts, the mountainous, coal-country "Fightin' Ninth" in the state's southwestern tip west and south of Roanoke, a region that blends Bible belt conservatism with generations of unionized distrust for corporations and strong support for hunting and gun rights.
Boucher, for most of his career, pulled of the amazing political tightrope act of concurrently holding in most every election the endorsements of the National Rifle Association and the United Mine Workers of America.
Griffith has not always marched in lockstep with his party. When the Virginia House voted overwhelmingly in 1997 to repeal an 18-year-old law allowing the use of marijuana for medical purposes, Griffith opposed the repeal.
"I know this is an election year. I am concerned that we would change a policy that hasn't caused a problem," he said.
He broke with his party in 2009 when he supported embattled state Republican Party Chairman Jeff Frederick, a fellow delegate. The state House speaker, many senior state House Republicans, all five of the state's Republican members of Congress, a majority of the state GOP Central Committee, and the party's nominee for governor, Bob McDonnell, had all urged Frederick to resign.
Griffith remains an oddity in the hyper-caffeinated and lobbyist-driven world of Capitol Hill. A self-proclaimed nerd (and proud of it), Griffith is allergic to a wide array of food and drink. He has not moved his wife, Hillary, and their three sons to Washington from the Roanoke area. Griffith sleeps in his congressional office, and often feasts on canned chicken at his desk. He consumes an obscure, citrus-flavored soft drink bottled in northeastern Tennessee known as Dr. Enuf because it is among the few sodas that use a particular preservative that doesn't provoke allergic reactions.
In his first re-election bid in 2012, Griffith faces a little-known Democratic challenger, Abingdon farmer and consultant Anthony Flaccavento, who is in his first race and has the endorsement of Boucher.
Source: Associated Press