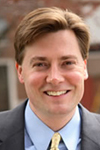 Birthdate: March 17, 1968
Birth Place: Kittanning, PA, United States
Residence: Wexford, PA
Religion: Catholic
Gender: Male

Candidacy
Education
Jason Altmire was born in Kittanning, Pa., and grew up in Lower Burrell. He currently resides in Wexford. He received a bachelor's degree in political science from Florida State University and a master's degree from George Washington University.
He was a legislative assistant in the Washington, D.C., office of U.S. Rep. Pete Peterson of Florida. In 1993, Altmire was appointed to a working group for President Bill Clinton's Task Force on National Health Care Reform.
Altmire joined the Federation of American Hospitals and worked at the University of Pittsburgh Medical Center, where he oversaw its Office of Charitable Giving and represented UPMC in discussions with government officials and local community organizations.
He won election to the U.S. House in 2006.
Altmire and his wife, Kelly, have two children.
Profile
Jason Altmire's bid for a fourth congressional term was cut short in the April 2012 Democratic primary. Altmire faced Rep. Mark Critz because their congressional districts were merged during reapportionment, the once-a-decade process of revising boundaries to reflect population shifts.
Both incumbents sought their party's nomination in southwestern Pennsylvania's newly redrawn 12th District, which was created by Republicans who control the Statehouse.
Critz received the support of organized labor and defeated Altmire by a narrow margin even though Altmire had been considered the favorite in the race. Altmire formally endorsed Critz in May 2012.
In 2006, Altmire upset then-Republican Rep. Melissa Hart to win election to Congress. He promised to reform Congress and painted Hart as closely aligned with the administration of George W. Bush.
Altmire, who is described frequently as fiscally conservative, is a member of the Blue Dog Coalition of Democrats. He voted against the House version of the 2010 health care reform bill passed by Congress that March.
Altmire is a former health insurance executive and said health care reform remains one of his top priorities, but that the bill he opposed doesn't solve the problems of the health care industry.
He also said an overwhelming number of his constituents in the suburbs north of Pittsburgh opposed the bill. The 4th District has 135,000 Medicare recipients, and more Medicare Advantage recipients than any of the 435 congressional districts across the country.
Altmire said the reform bill included cuts to those programs that would "hurt my district worse than anybody else" and said the plan would not really reform health care, but instead worsen skyrocketing costs.
He and his staff have pointed to his health care vote and other votes in which he departed from the Democratic bloc as evidence of his independence. In a district formerly held by a Republican, Altmire had a vested interest in maintaining a reputation as a "centrist."
Altmire's staff notes that the National Journal determined that his 2009 voting record was more conservative than 53.5 percent of House members. Altmire has never missed a House vote and boasts of being the only House member not to miss a vote in the last two terms. He has cast more than 3,000 consecutive votes since taking office in 2007.
He supported the 2009 approximately $800 billion economic stimulus package, saying it would create or save thousands of jobs in Pennsylvania. He has spoken critically of bonuses paid to Wall Street executives working for firms that received a government bailout, and in 2009 Altmire voted against automatic pay raises for members of Congress.
Altmire amended a bill designating more than two million acres in nine states as protected wilderness to clarify that the bill does not impose new restrictions on hunting, fishing or trapping on federal land. The amendment was seen as key to gaining support from gun rights supporters.
Source: Associated Press