Keith James Rothfus
House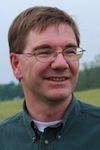 Birthdate: April 25, 1962
Birth Place: Endicott, NY, United States
Residence: Edgeworth, PA
Religion: Roman Catholic
Gender: Male

Candidacy
Party: Republican
State: Pennsylvania
Office: House
District: District 12

Education
Undergraduate: State University of New York - Buffalo
Degree: BS

Graduate: University of Notre Dame
Degree: JD

Keith Rothfus was born in Endicott, N.Y., and resides in Edgeworth, Pa. He received a bachelor's degree from the State University of New York-Buffalo and a law degree from the University of Notre Dame.
An attorney for the Pittsburgh law firm of Yukevich, Marchetti, Liekar and Zangrilli, Rothfus focused on business law before he was selected to work for the U.S. Department of Homeland Security in 2006 and 2007, heading the office set up to work with faith-based organizations that offer disaster relief.
His first foray into politics occurred when he upset former U.S. Attorney Mary Beth Buchanan in the May 2010 Republican primary for what was then the 4th Congressional District seat. Rothfus lost in the general election to Rep. Jason Altmire, 49 percent to 51 percent.
Rothfus is a cancer survivor who now trains for marathons to stay fit. He serves on Edgeworth's zoning board and on the board of the Veterans Leadership Program of Western Pennsylvania.
Rothfus and his wife, Elsie, have six children.
Profile
Keith Rothfus, a Pittsburgh-area attorney who entered politics in 2010, is running for Congress for the second time against a western Pennsylvania Democratic incumbent.
Rothfus ran unopposed in May 2012 for the Republican nomination in Pennsylvania's 12th Congressional District and will face U.S. Rep. Mark Critz in the November 2012 general election.
He narrowly lost the 2010 general election for Pennsylvania's 4th District to Rep. Jason Altmire.
After the 2010 census, Altmire's district was redrawn to include the one represented by Critz. In a matchup between the two incumbents, Critz defeated Altmire in the May 2012 Democratic primary to run for the newly created 12th District.
It is unclear how strongly Rothfus will run in the redrawn district, which now extends into Johnstown and other blue-collar areas where Critz figures to have a decided advantage.
Rothfus is a conservative Catholic, married father of six who is running on a platform of less government regulation. He has opposed the legislative agenda put forth by Democratic House Minority Leader Nancy Pelosi and President Barack Obama.
Rothfus' campaign said his work as a business attorney has helped him see "firsthand the impact high taxes, onerous regulation and ill-conceived policies have on the lives of people in the area."
He opposed the 2010 health care reform bill and has pledged, if elected, to work to repeal it. He believes that the problems in the health care system were not addressed by the legislation.
He is a champion of the Second Amendment.
Rothfus opposes abortion and says he will support adoption and encourage parental involvement in decisions regarding minors. He touts family as the building block of society and rebukes threats to redefine it. He believes that marriage should be defined as between one man and one woman.
Source: Associated Press