Mark Pocan
House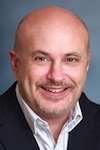 Birthdate: Aug. 14, 1964
Birth Place: Kenosha, WI, United States
Residence: Madison, WI
Gender: Male

Candidacy
Party: Democratic
State: Wisconsin
Office: House
District: District 2

Education
Undergraduate: University of Wisconsin - Madison
Degree: BA

Mark Pocan was born in Kenosha, Wis., and currently resides in Madison. He received a bachelor's degree in journalism from the University of Wisconsin-Madison in 1986.
Pocan was first elected to the state Assembly in 1998, taking Democrat Tammy Baldwin's seat after she was elected to Congress. He rose to serve as co-chair of the Legislature's powerful Joint Committee on Finance in 2009.
He runs a printing shop in Madison.
Openly gay, Pocan married his partner, Philip, in Canada in 2006.
Profile
Mark Pocan faces Republican Chad Lee in the November 2012 general election for Rep. Tammy Baldwin's seat in the 2nd Congressional District. In 2012, Baldwin is running for the U.S. Senate.
Pocan is running on a platform that includes expanding Medicare, protecting funding for Planned Parenthood and expanding health insurance coverage to all Americans. He supported the 2010 health care reform bill backed by President Barack Obama.
He also supports reforming immigration laws, stimulus funding and cuts in defense spending.
He defeated fellow Democratic state Rep. Kelda Helen Roys in the August 2012 primary after she launched a series of brutal TV ads accusing him of being too willing to compromise with Republicans.
Pocan, who hails from an intensely liberal section of central Madison, has grown into a key leader for Wisconsin Democrats. He was first elected to the Assembly in 1998, taking Baldwin's seat after she left for Congress.
Acid-tongued with a vicious sense of humor, he is known for mocking Republicans' initiatives during Assembly floor debates, although he says he's working to tone his remarks down.
He has spent nearly his entire career in the Assembly in the minority. In 2008 though, he took over as chief strategist for Assembly Democrats and helped the party win the majority. He was appointed co-chair of the powerful Joint Committee on Finance and helped craft a budget that solved a $6.6 billion deficit through a mixture of cuts to state and local governments, furloughs for state workers, state employee layoffs and a host of tax and fee increases.
He also sponsored the bill that established Wisconsin's same-sex domestic registry.
In 2011, he was one of the leading Democratic voices during a 61-hour Assembly filibuster to stall a vote on Republican Gov. Scott Walker's plan to strip most public workers of their collective bargaining rights. In June 2012, he refused to attend Walker's so-called "brat summit," a cookout Walker staged at his mansion for legislators as an olive branch after he survived Democrats' attempts to recall him.
Source: Associated Press