Michael Coffman
House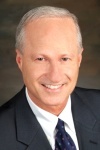 Birthdate: March 19, 1955
Birth Place: Fort Leonard Wood, MT, United States
Residence: Aurora, CO
First Elected: 2008
Gender: Male

Candidacy
Party: Republican
State: Colorado
Office: House
District: District 6

Education
Undergraduate: University of Colorado
Degree: BA

Mike Coffman was born in Fort Leonard Wood, Mont. He earned a bachelor's degree in political science from the University of Colorado.
Coffman served in the U.S. Army from 1972 to 1974, the Army Reserve from 1975 to 1978, the Marine Corps from 1979 to 1982 and the Marine Corps Reserve from 1983 to 1984. He also served during Operation Desert Storm in 1991.
Coffman's distinguished military career has served him well in politics. Twice he has stepped down from elected positions to serve overseas, and twice he has returned home more popular than before. Just after winning a seat in the state House in 1990, Coffman took a leave of absence to serve in the Persian Gulf War, in which he saw combat as a light-armored infantry officer. After returning, Coffman was appointed to fill an opening in the state Senate.
Coffman resigned in 2005 as state treasurer to help oversee elections in Iraq, returning to the post in 2006. Later that year, Coffman was elected Colorado's secretary of state.
He was elected to the U.S. House in 2008, replacing retiring Republican Rep. Tom Tancredo.
Coffman and his wife, Cynthia, live in Aurora.
Profile
Mike Coffman's election to Congress in 2008 was a bright spot for the Colorado GOP in an election year with few victories for Republicans. The state party lost a U.S. Senate seat with the retirement of Republican Wayne Allard, and Republicans lost the presidential race in Colorado for the first time since 1992.
Coffman voted against the 2009 approximately $800 billion economic stimulus package backed by President Barack Obama. He also voted against the 2010 health care reform bill and against climate-change legislation to reduce carbon emissions.
Two years later, in January of 2011, Coffman sponsored a bill that would have cut salaries 10 percent for all House and Senate members. He also sought to end traditional pensions for members of Congress.
Coffman was a critic of the military's 2011 repeal of the "don't ask, don't tell" ban on gay servicemembers. In an April 2011 House Armed Services subcommittee hearing, Coffman called the repeal a "political decision."
In August of 2011 Coffman announced plans to introduce a bill to repeal requirements that voting ballots be offered in languages other than English. "Since proficiency in English is already a requirement for U.S. citizenship, forcing cash-strapped local governments to provide ballots in a language other than English makes no sense at all," Coffman told The Denver Post.
Coffman issued multiple apologies in May of 2012 after he was caught on tape questioning Obama's citizenship at a GOP fundraiser. Coffman said he didn't know if Obama was born in the United States, but that in his heart Obama is not an American. After the remarks were released to the media, Coffman called his statement "boneheaded" and said he shouldn't have questioned the president's patriotism.
Coffman cruised to re-election in 2010 with 66 percent of the vote in Colorado's second-most Republican district. But congressional redistricting means the 6th District is now dramatically more competitive for Democrats, divided nearly equally among Republicans, Democrats and independent voters.
Source: Associated Press