Michael Everett Capuano
House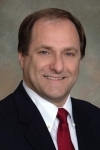 Birthdate: Jan. 9, 1952
Birth Place: Somerville, MA, United States
Residence: Somerville, MA
Religion: Catholic
First Elected: 1998
Gender: Male

Candidacy
Party: Democratic
State: Massachusetts
Office: House
District: District 7

Education
Undergraduate: Dartmouth College
Degree: BA

Graduate: Boston College
Degree: JD

Michael Capuano was born in Somerville, Mass., where he still resides. He earned a bachelor's in 1973 from Dartmouth College and a law degree in 1977 from Boston College.
Capuano has worked as a tax attorney and was elected alderman in Somerville in 1977. He also worked for the taxation committee in the Massachusetts Legislature and as a tax attorney for the Boston law firm Joyce and Joyce from 1984 until January 1990, when he became Somerville's mayor.
Capuano was elected to the U.S. House in 1998. In 2009, he made an unsuccessful bid to succeed the late Sen. Edward M. Kennedy.
He and his wife, Barbara Teebagy, who sits on the board of the Massachusetts Convention Center Authority, have two children.
Profile
Michael Capuano has carried on the lunch-bucket liberal traditions of Massachusetts urban lawmakers and is known for being outspoken, even if it means speaking out against his own party.
From 2010 to 2012, Capuano has continued his advocacy on core issues for his urban district, including pushing to expand low-cost, high-speed Internet services in schools, libraries, youth centers, public housing, senior and community centers as well as to 2,800 eligible families.
In March 2011, he spoke out against President Barack Obama's administration's proposal to cut home heating aid programs just hours before the president arrived in Boston to promote education innovation and attend a political fundraiser. "How can a family struggling to get by on Social Security afford to stay warm?" Capuano asked.
Capuano also joined a bipartisan group of 10 lawmakers, in June 2011, suing Obama for taking military action against Libya without war authorization from Congress. The lawmakers said Obama violated the Constitution in bypassing Congress and using international organizations like the United Nations and the North Atlantic Treaty Organization to authorize military force.
In 2009, he launched a bid to fill the Senate seat left vacant by the death of longtime Democratic U.S. Sen. Edward Kennedy, but lost the Democratic primary to Massachusetts Attorney General Martha Coakley. She lost the special election to Republican then-state Sen. Scott Brown.
In November 2008, he lambasted the CEOs of the Big Three automakers as they sought a $39 billion federal bailout.
"Damn it, I don't want to give you this money and have it stuffed back in my face," Capuano said. "I want to honest-to-God know you got the message this time!"
Capuano took that same message to banks in February 2009, telling executives they created the economic mess and suggesting they be thrown in prison.
"America doesn't trust you anymore," he said at the time.
Capuano's rising profile in Congress was evident in November 2006, when incoming House Speaker Nancy Pelosi appointed him to head the transition as Democrats prepared for a majority role in the 110th Congress.
In January 2007, Pelosi appointed Capuano to chair the Special Task Force on Ethics Enforcement. In March 2008, a resolution establishing an Office of Congressional Ethics was passed, involving non-members of the House in ethics matters for the first time in history.
He has won funding for critical transportation projects in his district and across the state, including the Silver Line and the Longfellow Bridge.
Capuano co-founded the Congressional Caucus on Sudan to help raise awareness about genocide and suffering in that country. He convinced House members to approve $50 million for peacekeeping in the region.
"I believe American troops should be on the ground in Sudan, not because we want to be there, but somebody's got to do it," Capuano said, in an article published in the Sudan Tribune in October 2005.
In 2007, Capuano voted in favor of the State Children's Health Insurance Program, which provides health insurance for 9 million American children.
He also worked to secure funding for Massachusetts during the House debate over the $275 billion Transportation Equity Act and helped support a new inter-generational housing program for grandparents raising their grandchildren.
During his first term, Capuano fought against a new runway for Logan International airport and filed legislation to give police and prosecutors federal money to protect juvenile witnesses.
Source: Associated Press