Michael Gerard Grimm
House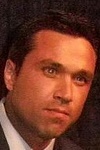 Birthdate: Feb. 7, 1970
Birth Place: New York, NY, United States
Residence: Staten Island, NY
Religion: Catholic
First Elected: 2010
Gender: Male

Candidacy
Party: Republican
State: New York
Office: House
District: District 11

Education
Graduate: New York Law School
Degree: JD

Undergraduate: City University of New York – Baruch College
Degree: BBA

Michael Grimm grew up in Staten Island, N.Y., where he now resides. He dropped out of college to enlist in the Marine Corps, serving in the first Gulf War. After leaving active duty, Grimm attended the Federal Law Enforcement Training Center and was deputized a U.S. marshal and a uniformed police officer for the FBI.
Grimm left the FBI and worked as a stockbroker while attending school at night, earning a bachelor's in accounting from Baruch College. He returned to the FBI and joined a unit investigating corruption on Wall Street. During his second stint with the bureau, he earned a law degree from New York Law School.
After 16 years in the FBI, Grimm left and became an entrepreneur, founding a health food restaurant in Manhattan and becoming a principal in a biofuel company located in Austin, Texas.
Profile
Grimm came seemingly out of nowhere to win a seat in the U.S. House of Representatives in 2010, beating a Republican opponent in a tough primary before defeating first term Democratic Rep. Michael McMahon in the general election.
His opponent in the primary had the support of popular former Rep. Vito Fossella, who held the seat for six terms. But Grimm parlayed endorsements from Sen. John McCain, former Alaska Gov. Sarah Palin and former New York City Mayor Rudy Giuliani into a win in the primary.
The former Marine and FBI agent who represents Staten Island and a part of Brooklyn was well-received by his party when he got to Congress, tapped to deliver one of the Republican weekly radio addresses and spending some time on the campaign trail stumping for Mitt Romney.
But the attention he's gotten hasn't been all positive. The FBI has been looking into whether to investigate allegations that followers of a New York City rabbi made illegal campaign contributions to Grimm in 2010. Grimm has denied doing anything wrong.
In Congress, Grimm's background from his years spent investigating the financial industry comes into play with his seat on the House Financial Services Committee.
He has joined others in his party in calling for overturning the 2010 health care reform law. He is also a strong supporter of Israel.
Legislatively, he has introduced an amendment that was added to the House's version of the 2013 National Defense Authorization Act that would save a New York-based National Guard team that is supposed to assist local authorities in the event of an attack using weapons of mass destruction. The 24th National Guard Weapons of Mass Destruction Civil Support Team at Fort Hamilton in Brooklyn is facing Pentagon cuts.
He was also among a handful of legislators from both parties who introduced a bill that would create new visas for immigrant entrepreneurs.
Source: Associated Press