Mike McIntyre
House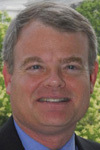 Birthdate: Aug. 6, 1956
Birth Place: Lumberton, NC, United States
Residence: Lumberton, NC
Religion: Presbyterian
First Elected: 1996
Gender: Male

Candidacy
Party: Democratic
State: North Carolina
Office: House
District: District 7

Education
Undergraduate: University of North Carolina
Degree: BA

Graduate: University of North Carolina
Degree: JD

Mike McIntyre was born in Luberton, N.C., where he still resides. He attended the University of North Carolina where he earned a bachelor's and a law degree.
He practiced law in Luberton and won the governor's award for outstanding volunteer service in 1989 for his work with children and schools.
McIntyre won election to the U.S. House in 1996.
He and his wife, Dee, have two children.
Profile
Mike McIntyre was one of three conservative Democrats from North Carolina who voted against the 2010 health care reform bill, saying the legislation was too expensive, did not adequately address rising medical costs and tried to do too much too soon.
"We simply cannot afford to create a new federal bureaucracy that costs nearly $1 trillion when our national debt is $12 trillion and there is no plan in place to address it," McIntyre said.
McIntyre has been redistricted into North Carolina's 8th Congressional District following remapping after the 2010 census. He floated the idea of running for governor in 2012 after Gov. Bev Perdue announced she wouldn't seek re-election, but decided against it, stating that he didn't have enough time to prepare.
McIntyre backed the 2009 approximately $800 billion economic stimulus package. He said the bill wasn't perfect and he had some concerns, but he said the nation couldn't afford to lose more jobs "or fall from a recession into a depression."
He said he wanted to focus on jump-starting the economy before turning to health care.
McIntyre said in July 2010 he wouldn't support offshore drilling _ particularly off the North Carolina coast _ until the cause of BP's Deepwater Horizon oil spill in the Gulf of Mexico is understood.
McIntyre is a member of the Blue Dog Coalition and has frequently cited spending as a top issue, decrying "out of control spending" and promoting "pay as you go" budget rules.
McIntyre's North Carolina district includes farming regions _ mostly tobacco and hogs _ and parts of Cumberland County, which is home to Fort Bragg.
He's a social conservative who stresses his efforts toward bipartisan consensus on law enforcement, health care and education issues. He pushed for years for a buyout to end the federal price-support program for tobacco growers.
He joined the bulk of North Carolina's congressional delegation in voting against the 2005 Central American Free Trade Agreement, and he has signed onto legislation that would repeal the North American Free Trade Agreement.
He has worked to win federal recognition for the Lumbee Indian tribe that is centered in his hometown of Lumberton. He also has tried to draw attention to rural job loss, which has been a problem in his district.
Source: Associated Press