Randolph Blake Farenthold
Randolph Blake Farenthold
House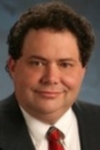 Birthdate: Dec. 12, 1961
Birth Place: Corpus Christi, TX, United States
Residence: Corpus Christi, TX
Religion: Episcopal
First Elected: 2010
Gender: Male

Candidacy
Party: Republican
State: Texas
Office: House
District: District 27

Education
Undergraduate: University of Texas
Degree: BS

Graduate: St. Mary's University
Degree: JD

Blake Farenthold was born in Corpus Christi, Texas, where he still resides. He earned a bachelor's in radio, television and film from the University of Texas and a law degree from St. Mary's University.
Farenthold is the step-grandson of Sissy Farenthold, a long-time liberal Democratic icon in Texas, who was married to his grandfather. His grandmother, Annie Blake Morgan, was married to Hayden Head Sr., a longtime South Texas political power broker instrumental in the election of Republican U.S. Senator John Tower.
Farenthold is the former owner of a computer consulting business and a self-described "sidekick" on local talk radio.
He and his wife, Debbie, have two daughters.
Profile
Blake Farenthold defeated Democratic incumbent Rep. Solomon Ortiz by less than a percentage point in November 2010, taking advantage of that year's tea party tsunami in Texas. Winning the traditionally Democratic and Hispanic 27th District marked a major victory for the Republican Party.
The Texas Legislature redrew the 27th District in 2012 to extend it north toward Houston, and away from the heavily Democratic Rio Grande Valley, where a new district was added _ a move that gives Farenthold a majority of Republican voters as he seeks re-election in November 2012.
During his first term, Farenthold spent his time on the House Oversight Committee investigating the "Fast and Furious" scandal, a program run by the U.S. Department of Justice where federal agents allowed smugglers to ship weapons to Mexico as part of a sting operation.
He is a member of the Tea Party Caucus and the conservative Republican Study Committee.
His priorities for his 2012 re-election campaign, according to his campaign website, include standing up to "liberal special interests" and supporting "common sense conservative government." He calls for strengthening national security, particularly along the Texas-Mexico border, and for government "getting out of the way" and allowing the "free market system" to work.
He advocates for personal responsibility and for creating a "meaningful system that moves people off welfare and into jobs." He also says he supports simplifying and lowering taxes.
Farenthold has been a longtime civic and community leader in Corpus Christi, serving on the boards of St. James Episcopal School, the Texas State Aquarium, the Computer & Technology Section of the State Bar of Texas, and on the leadership team of the Social Media Club of Corpus Christi.
Source: Associated Press