Randolph 'Randy' Brody Altschuler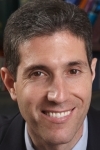 Birthdate: Dec. 8, 1970
Birth Place: New York, NY, United States
Residence: St. James, NY
Religion: Judaism
Gender: Male

Candidacy
Education
Randy Altschuler was born in New York City and raised by a single mom. He resides in St. James. He received a bachelor's degree from Princeton University and a master's degree from Harvard University.
Altschuler came from humble beginnings, worked odds jobs to put himself through school, and went on to build two companies from the ground up.
He is currently the chairman of CloudBlue, a provider of recycling services for electronic equipment with 16 facilities across the country. Prior to CloudBlue, Randy was the co-founder and CEO of OfficeTiger, a company providing professional support services.
He and his wife, Cheryl, have two children.
Profile
Randy Altschuler came out on the losing end of the congressional race decided in 2010. He lost to Democratic Rep. Tim Bishop by 593 votes out of 196,000 cast.
In 2012, Altschuler is taking a second crack at unseating Bishop in New York's 1st Congressional District. He has won endorsements from the Suffolk County Republican Party, the Suffolk County Conservative Party, and a potentially game-changing endorsement from the New York State Independence Party which endorsed Bishop in 2010. The national GOP promotes him as one of their "Young Guns."
He is promoting a 10-point jobs plan for Long Island that aims to foster local job creation, boost small businesses and improve the local economy. He is an opponent of the 2010 health care reform law and has called for its repeal.
He advocates reforming the tax code, and reducing the size and cost of government.
The grandson of Polish immigrants, he said the United States must secure its borders. "We can't continue to look the other way when companies hire illegal aliens at the expense of unemployed people living here legally and looking for work," he says. He says states should have the flexibility to address illegal immigration.
Source: Associated Press