Stephen 'Steve' Patrick Wilkins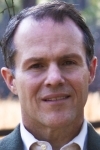 Birthdate: March 27, 1960
Birth Place: Durham, NC, United States
Residence: Whispering Pines, NC
Religion: Methodist
Gender: Male

Candidacy
Education
Steve Wilkins was born in Durham, N.C., and raised in Durham County. He now lives in Whispering Pines.
Wilkins served in the U.S. Army for 22 years and was deployed in Grenada, as well as the Desert Storm and Iraqi Freedom operations. Prior to the Army he spent 2.5 years in the National Guard.
From 2001 to 2003 he served on the Fort Campbell Community School System board in Kentucky.
Wilkins works in business development for logistics with The Boeing Company.
He and his wife, Meg, have two children.
Profile
Steve Wilkins is seeking his first term in public office.
He is campaigning in 2012 on reducing the national debt, reducing poverty, and promoting energy independence. He wants to reverse cuts to the defense budget and largely supports the 2010 health care reform bill.
On his campaign website, Wilkins calls for lowering tax rates and closing loopholes to make the U.S. tax system simpler and more fair. He talks of developing an "infrastructure bank" focusing on improving high-speed Internet, modernizing school buildings and improving transportation.
Wilkins also advocates for improving the readiness of U.S. military equipment and adapting the military for the digital age.
Source: Associated Press