Steve J. Israel
House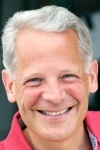 Birthdate: May 30, 1958
Birth Place: Brooklyn, NY, United States
Residence: Huntington, NY
Religion: Judaism
First Elected: 2000
Gender: Male

Candidacy
Party: Democratic
State: New York
Office: House
District: District 3

Education
Undergraduate: George Washington University
Degree: BA

Steve Israel was born in Brooklyn, N.Y., grew up in Levittown. He currently resides in Dix Hills. He earned a bachelor's degree from George Washington University.
Israel served as president of the Institute on the Holocaust and the Law, a think-tank based in Huntington that explores what happened to lawyers and judges during the Holocaust and how their counterparts in Nazi Germany used the law to take away the legal rights of citizens.
In March of 2012, he was appointed to the U.S. Holocaust Memorial Council, serving with seven other members of Congress.
Israel was elected to the U.S. House in 2000.
He and his wife, Marlene, have two daughters.
Profile
Steve Israel, representing New York's 2nd Congressional District, has become part of the Democratic House leadership. In 2011 he was named chairman of the Democratic Congressional Campaign Committee.
With redistricting, he is running in 2012 for New York's redrawn 3rd District seat in the U.S. House.
Israel has been a longtime vocal supporter of U.S. assistance for the state of Israel and has called for the arrest of Iranian President Mahmoud Ahmadinejad on charges of incitement and genocide. In March 2012, he was appointed to the U.S. Holocaust Memorial Council.
He has backed funding for the U.S.-Israel Energy Cooperation Act and the Advanced Research Projects Agency for Energy.
In May 2012, he made headlines when he called on the International Olympic Committee to reconsider a request for a moment of silence at the London games to honor victims of the 1972 massacre in Munich, when 11 Israelis were killed.
Also relating to the Olympics, Israel expressed outrage in July 2012 after it was learned that the U.S. Olympic Committee planned to use uniforms designed by Ralph Lauren, but made in China. "It is not just a label, it's an economic solution," he said. "Today there are 600,000 vacant manufacturing jobs in this country and the Olympic committee is outsourcing the manufacturing of uniforms to China? That is not just outrageous, it's just plain dumb. It is self-defeating."
On consumer issues, he introduced a bill in 2011 that would require full ingredient labeling on household cleaning projects. In 2009, he authored a bill that would take arsenic, a known carcinogen, out of the poultry feed supply.
He also advocates for investment to protect the Long Island Sound. He also serves as co-Chair of the House Cancer Caucus.
Israel joined stem cell advocate Brooke Ellison and others in 2010 in calling for passage of legislation to allow federal funding of embryonic stem cell research to continue. The move followed a federal court decision that halted federal funding for embryonic stem cell research.
Source: Associated Press