Suzanne Marie Bonamici
House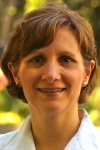 Birthdate: Oct. 14, 1954
Birth Place: Detroit, MI, United States
Residence: Portland, OR
First Elected: 2012
Gender: Female

Candidacy
Party: Democratic
State: Oregon
Office: House
District: District 1

Education
Undergraduate: University of Oregon
Degree: BA

Graduate: University of Oregon
Degree: JD

Suzanne Bonamici was born in Michigan, the daughter of working-class parents. After high school she moved to Eugene, Ore., attending community college before transferring to the University of Oregon, where she earned a bachelor's in journalism and, three years later, a law degree.
After law school, Bonamici moved to Washington and worked for three years as a consumer protection lawyer for the Federal Trade Commission, where she brought civil cases accusing mortgage brokers and financial institutions of fraud.
In 1986, Bonamici returned to Oregon and worked for three years at a Portland law firm before taking a career break to raise her children. She was elected to the state Legislature in 2006.
Bonamici won a special election to the U.S. House in January 2012, replacing David Wu, a Democrat who resigned amid a sex scandal.
She is married to Michael H. Simon, a federal judge appointed by President Barack Obama to the U.S. District Court in Portland. They have two children.
Profile
Suzanne Bonamici is the only woman in Oregon's congressional delegation. She took the oath of office in February 2012, after defeating Republican businessman Rob Cornilles by 14 points in a special election. She replaced former U.S. Rep. David Wu, a Democrat who resigned amid a sex scandal in August 2011.
Her congressional staff said Bonamici's first act was to sign on as a co-sponsor of a bill lifting the cap on the amount that credit unions can lend to member businesses, an bill proponents say would provide more capital for small business expansion.
Bonamici said she would focus on helping her constituents resolve disputes with the federal government. She was elected after emphasizing her work on consumer protection and her experience in the state Legislature, portraying herself as a pragmatic dealmaker skilled at building consensus to enact her priorities.
She was the last of three Democrats to announce a bid for Wu's seat, but Bonamici showed a knack for fundraising and quickly built a lead over Labor Commissioner Brad Avakian and state Rep. Brad Witt. Critics said she had a weak position on free trade, but she easily won her party's nomination in the Democratic-leaning district.
In the general election, when Cornilles touted his experience as a sports marketing business owner _ arguing that he was most qualified to create jobs _ Bonamici undercut his narrative by pointing out missed tax payments by Cornilles' business and his inconsistent statements about job creation. She decried the growing national debt and promised to protect Social Security and Medicare benefits for seniors. She also has suggested raising taxes on the wealthy to help keep Social Security solvent.
National Democrats and liberal interest groups spent more than $1 million on Bonamici's race, mostly on television advertisements depicting Cornilles as an opponent of abortion rights and an extremist allied with the tea party. Democrats depicted their efforts as an insurance policy against the seat falling into Republican hands; national GOP groups spent almost nothing to boost Cornilles.
Source: Associated Press