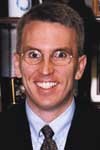 Birthdate: March 5, 1962
Birth Place: York, PA, United States
Residence: York, PA
Religion: Episcopalian
Gender: Male

Candidacy
Education
Todd Platts was born in York, Pa., and has lived there for most of his life. He received a bachelor's degree in 1984 from Shippensburg University and a law degree at Pepperdine University.
Platts practiced law in York until he won an open seat in the state House in 1992.
He was first elected to the U.S. House in 2000. In January 2012, Platts announced that he would not seek re-election, retiring from Congress.
Platts and his wife, Leslie, have two children.
Profile
Todd Platts announced in January 2012 that he would retire rather than seek a seventh term in Congress. His 19th Congressional District is being phased out because of redistricting.
He opposed the 2010 federal health care reform bill and said the June 2012 Supreme Court decision upholding it "did not change the fact that this law is clearly bad public policy." He said health care costs were continuing to rise even with the law in effect.
Platts has been an advocate for ethics reforms in campaigns and in government while serving in the Pennsylvania legislature and in Congress. He has long refused to accept political action committee contributions, relying instead on campaign volunteers drawn from an extensive grassroots network of family and supporters, many of whom he has known since childhood.
He has traveled repeatedly to Iraq and Afghanistan, and in March 2009 announced his support of President Barack Obama's plan to withdraw troops from Iraq. He has co-chaired a congressional task force on traumatic brain injuries that has recommended improvements to research, better access to care and more help for injured soldiers' families.
Platts voted in February 2009 against the approximately $800 billion economic stimulus package, saying it was unlikely to be effective. He said he would have preferred legislation that did more to cut taxes for small businesses.
Platts has worked for the passage of whistle-blower protections for federal workers who report illegalities and he has pushed to make it easier for people to obtain government records.
He has advocated on behalf of legislation that would force electric utilities to use more renewable resources such as solar energy, joining with Massachusetts Democratic Rep. Edward J. Markey in pushing for a renewable electricity standard in which Americans would get a quarter of their electricity from clean energy sources by 2025.
Platts supports changes to the system of earmarks that determines how congressional spending is distributed and wants to give the president line-item veto authority.
He is known for seeking an aisle seat during presidential speeches to Congress, and is often caught on camera shaking hands with the president before or after the State of the Union address and similar events.
The 19th District is a mix of Pennsylvania Dutch farmland, factories, suburbs and the small city of York, which briefly served as the national capital during the American Revolution. The district is one of the fastest growing regions of Pennsylvania, sandwiched between Harrisburg and Baltimore along the Maryland state line.
Source: Associated Press