Virginia Ann Foxx
House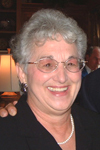 Birthdate: June 29, 1943
Birth Place: Bronx, NY, United States
Residence: Banner Elk, NC
Religion: Catholic
First Elected: 2004
Gender: Female

Candidacy
Party: Republican
State: North Carolina
Office: House
District: District 5

Education
Undergraduate: University of North Carolina
Degree: BA

Graduate: University of North Carolina
Degree: MA

Graduate: University of North Carolina - Greensboro
Degree: PhD

Virginia Foxx was born in New York City and now lives in Banner Elk, N.C. She attended the University of North Carolina where she earned a bachelor's and a master's degree. She earned a law degree from UNC-Greensboro.
Foxx was a longtime instructor and educational administrator in North Carolina schools, including Caldwell Community College, Appalachian State University and Mayland Community College, where she was president from 1987 to 1994.
Foxx served three terms on the Watauga County School Board.
She was elected to the state Senate in 1994 and served five terms. She was elected to the U.S. House in 2004.
Foxx and her husband, Tom, own and operate Grandfather Mountain Nursery with their daughter and son-in-law.
Profile
Virginia Foxx holds conservative positions that place her in the mainstream for most voters in the 5th District, which covers much of the northwestern part of North Carolina. But national Democrats have increasingly singled her out for comments during House floor debates, attempting to paint her as having extremist views.
President Barack Obama, without mentioning her by name, cited Foxx in a 2012 speech in Chapel Hill. The president pulled from a radio interview Foxx did with G. Gordon Liddy in which she said, "I have very little tolerance for people who tell me that they graduate with $200,000 of debt."
Foxx raised the ire of Democrats in November 2009 when she said the public had more to fear from Democratic health care legislation than from terrorists.
She said during debate on a 2009 bill to expand the definition of hate crimes to include violence motivated by sexual orientation that claims that Wyoming college student Matthew Shepard was murdered in 1998 because he was gay were a hoax. She later apologized to Shepard's mother and said she chose her words poorly and relied on articles she later realized were faulty.
She was the chief sponsor of bipartisan legislation introduced in June 2010 that would make surviving spouses of disabled veterans who died eligible for Veterans Administration home loans even if the veterans' deaths aren't related to their service-related disability.
Foxx has backed measures in Congress seeking to enforce her insistence on fiscal accountability. She shifted to the minority party when Democrats retook the House in 2007, often playing the role of critic. She voted against legislation that set a troop withdrawal deadline in Iraq and against a bill that allowed taxpayer dollars for human embryonic stem cell research.
Foxx opposed the 2009 federal economic stimulus bill, and she voted against the 2008 bank bailout plan sought by the administration of President George W. Bush.
Foxx was among 11 House members who voted against a $51.8 billion relief and recovery bill for areas devastated by Hurricane Katrina. She voted against the measure in part because it didn't include enough accountability for how the money would be spent.
She was among 20 House members in 2009 who each spent more than $300,000 on taxpayer-funded mass communications to their constituents. She has said the people in her district appreciate her communicating with them so often.
Foxx backed a bill to cut off federal highway money to North Carolina and five other states unless it was made more difficult for illegal immigrants to get driver's licenses.
Source: Associated Press