William 'Bill' Joseph Maloney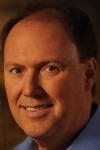 Birthdate: Oct. 2, 1958
Residence: Morgantown, WV
Gender: Male

Candidacy
Education
Bill Maloney was born and raised in New York and now lives in Morgantown, W.Va. He earned a bachelor's in industrial engineering from Lehigh University before launching a career as a drilling engineer.
Maloney help start several related companies, including North American Drillers and Shaft Drillers International. He sold his share of the latter business in 2006.
He continues to consult on drilling issues and remains the principal operator of two limited liability companies, Cow Run Energy and Drill Leader.
Maloney was part of a team that helped develop the successful rescue plan that saved 33 trapped Chilean miners in 2010. He routinely invokes that role in his political campaigning.
He and his wife, Sharon, have two daughters.
Profile
Bill Maloney has been pursuing a rematch against West Virginia Gov. Earl Ray Tomblin since narrowly losing a 2011 special election to replace then-Gov. Joe Manchin, who resigned to take his newly won seat in the U.S. Senate. Maloney lost to Tomblin by less than 7,600 votes out of 301,000 votes cast.
With the governor's office up for a full, four-year term in 2012, Maloney has cited during his campaign his background as a businessman and employer. He has targeted Tomblin as a career politician, and has sought to tie him both to a locally unpopular President Barack Obama and a southern West Virginia political culture marked by bouts of corruption.
Though his first run at elected office was the 2011 special election for governor, Maloney had contributed more than more than $130,000 to political candidates and causes since the mid-1990s. All but $9,500 of that giving benefited Republicans.
On his campaign website, Maloney offers up a "Blueprint for a Brighter Future," highlighting his emphasis on creating jobs, cutting wasteful spending, reforming government and strengthening education and health care. He says that "career politicians in Charleston" have been taking a "wrong-headed approach" to governing and that "we must change the way we do business in Charleston."
He promises to fight against "unfair taxes and job-killing regulations." He also wants to hold schools accountable, raise teacher salaries and create local control for parents and teachers.
Maloney says that creating jobs is West Virginia's most critical issue. He says the solution is to fix the state's business climate, including changing the tax structure, stopping lawsuit abuse and controlling government spending.
He is anti-abortion and believes marriage should between a man and a woman.
Source: Associated Press