William 'Bill' L. Enyart, Jr.
William 'Bill' L. Enyart, Jr.
House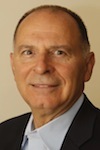 Birthdate: Sept. 22, 1949
Birth Place: Pensacola, FL, United States
Residence: Belleville, IL
Religion: Christian
Gender: Male

Candidacy
Party: Democratic
State: Illinois
Office: House
District: District 12

Education
Undergraduate: Southern Illinois University - Carbondale
Degree: BA

Graduate: Southern Illinois University - Carbondale
Degree: JD

Graduate: U.S. Army War College
Degree: MS

Bill Enyart was born at the U.S. Naval Hospital in Pensacola, Fla., and now resides in Belleville, Ill. He earned a bachelor's degree in journalism and political science and a law degree from Southern Illinois University-Carbondale. Enyart also received a master's degree in strategic studies from the U.S. Army War College in Carlisle, Pa., in 2000.
Enyart served in the Air Force from 1969 to 1973, the Air Force Reserve from 1973 to 1976 and the National Guard from 1982 until 2012.
An attorney in Belleville, Enyart in 2007 was appointed by then-Gov. Rod Blagojevich as head of the Illinois National Guard _ a position with the official title of director of the Illinois Department of Military Affairs. As adjutant general, he commanded more than 13,000 members of the Army and Air National Guards and served as chief military adviser to the governor.
Enyart stepped down in June 2012 to run for southern Illinois' 12th Congressional District seat, looking to pivot into politics after 35 years of military service.
His wife, Annette, is a retired circuit judge. Enyart has two sons.
Profile
Bill Enyart stepped down as head of the Illinois National Guard in June 2012, a step he said was necessary if he was going to pursue the Democratic nomination for southern Illinois' 12th Congressional District seat.
In his first try for elected office, Enyart sought to take the place on the November ballot of Brad Harriman, a former regional schools superintendent who abruptly dropped out of the race on May 29, 2012, citing an unspecified neurological condition.
On June 23, 2012, Democratic county leaders in the 12th District chose Enyart to run against Republican nominee Jason Plummer, a lumber company executive. Enyart was among seven prospective Democratic nominees who were interviewed publicly by the selection committee.
Enyart and Plummer look to succeed Rep. Jerry Costello, a Democrat who announced in October 2011 he would not seek a 13th term.
Observers expect the race to be pricey, with Republicans viewing the seat held since World War II by only two Democrats _ Costello since 1988 and Mel Price for 44 years before that _ as one they can flip to the GOP ledger.
The district runs from St. Louis' Illinois suburbs to the state's southernmost tip, encompassing a large swatch of economically stressed territory that Republicans say has been trending more conservative.
Before withdrawing from the race, Harriman hounded Plummer for not following Harriman's lead in making his tax returns public. Plummer maintained he would not campaign on Harriman's schedule and as of mid-July had not released his taxes, despite Enyart's renewed call that he do so.
"If you are going to Congress to write budgets for people you should be transparent about your own finances," Enyart told the DuQuoin Evening Call.
While many politicians make their tax returns public in a bid to demonstrate that they have no financial issues that might affect their public service, Plummer also defended withholding his returns from voters in his 2010 run for lieutenant governor, saying releasing them would put his family business at a competitive disadvantage and that a candidate's basic financial information shouldn't matter to voters.
Enyart says jobs, Medicare and Social Security are the top issues facing the 12th District. He contends that he is the only candidate in the race "with a proven track record of fighting for southern Illinois."
"I am used to working with both sides in finding answers. I want to bridge some of those gaps," Enyart told the DuQuoin newspaper, adding "you can't put a price on experience."
"People seem energized by my candidacy," he said.
Source: Associated Press