Culture
Featured Articles
Homeless alcoholics will soon be paid in beer and cigarettes to sweep the streets of Essen in western Germany.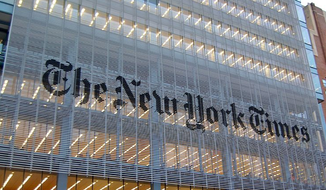 The New York Times plans to eliminate about 100 newsroom jobs through buyouts and eventually layoffs if people don't leave voluntarily, the newspaper announced Wednesday.
Reality TV star Jessa Duggar has become the target of liberal feminists who are appalled the 21-year-old could compare the loss of life in the Holocaust to abortion.
The U.K.'s Daily Mail is hiring former CNN host Piers Morgan as its U.S. editor-at-large for the tabloid's website.
This computer programming app is so easy to use that even a kindergartener can do it.
Oprah Winfrey and performer-activist Harry Belafonte were among those honored at Harvard University on Tuesday at its annual celebration of African American culture.
The challenge: Efficiency vs. availability A sick woman snuck her way through the crowd, reached out and took what she didn't even ask for. She stole a bit of healing power from Jesus. Though on a mission to save a child on the verge of death, He stopped in His tracks. He stopped to give that power-stealing woman a blessing — much more than she came to take.