USC coach Lane Kiffin texted quarterback Matt Barkley the day after the Trojans beat UCLA 50-0 in their season finale last month. He wanted to let Barkley know that he needs just 19 touchdown passes to match Matt Leinart for the school record.
Whatever works, right?
Kiffin would like nothing more than to convince Barkley to stay, to allow the loyal, stand-up young man who has led the Trojans through two bowl-less seasons to finally enjoy the fruits of his labor and considerable talent.
Barkley would have the opportunity to finish as perhaps the best quarterback to play at USC if he decides to stay. He would have the opportunity to lead his team to a bowl berth — something that he has been denied because of the NCAA sanctions against the program over the past two years.
But that is a big 'if' because the NFL beckons, and scouts and other coaches tout him as a franchise-changer, someone who could give Stanford's Andrew Luck a run for his No. 1 draft pick's money.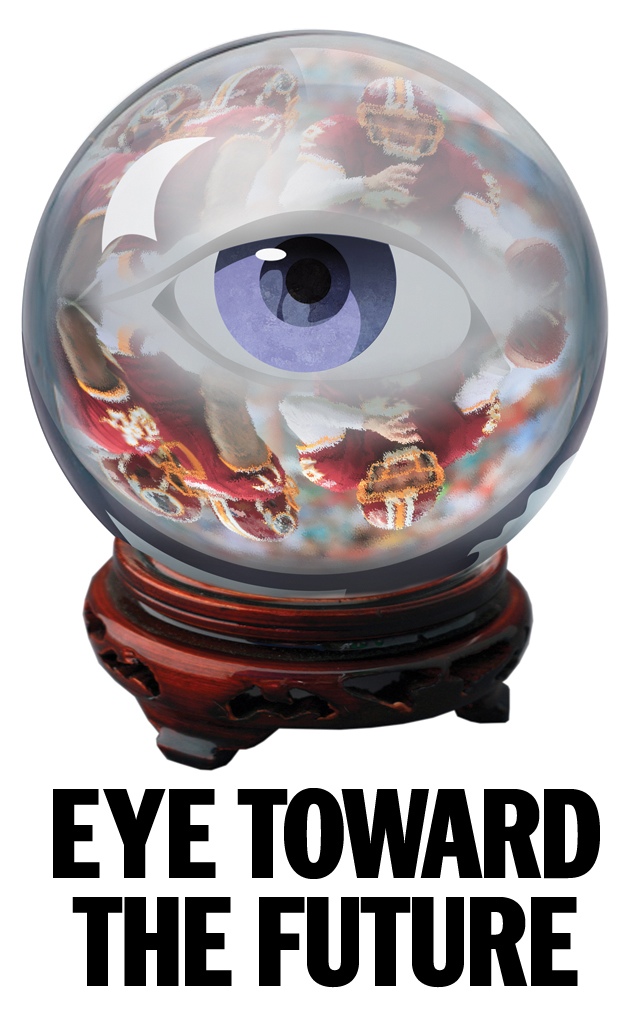 "If I'm an NFL head coach right now, I'd pick Matt Barkley ahead of Andrew Luck," Washington coach Steve Sarkisian said in November. "I think he's playing at that high of a level."
That's not likely to happen, but Barkley's stock has been on the rise throughout an outstanding season that might have been his last in Los Angeles. USC was 10-2 with a shortened roster and a lot of young players. Much of that success can be attributed to the efforts of the junior.
Barkley finished sixth in the Heisman Trophy voting announced Dec. 10. The players ahead of him lead teams playing in a major bowls. Barkley, to put a fine point on it, is not.
Still, Barkley had a remarkable season. He threw a Pac-12-record 39 touchdown passes, completing 69.1 percent of his attempts (both school single-season records), just percentage points behind Luck (70.0). He was intercepted just seven times.
Barkley finished the season throwing for 3,528 yards.
In the two biggest games of USC's season, against Stanford and Oregon, Barkley passed for a combined 607 yards and seven touchdowns, winning the latter game and losing the former in double-overtime.
He passed for six touchdowns in the win over UCLA, allowing him to break the conference record.
At 6-foot-2, 225 pounds, Barkley is not as big as Luck, but has every bit the arm and accuracy. And he showed the intangibles through the past two years, proving himself to be a stabilizing leader for a team that has spent the past two years paying the price of NCAA penalties. It was Barkley who stood up in front of the media as a redshirt freshman after the sanctions were announced, Barkley who convinced some of his teammates to stay, Barkley who stayed and played for Kiffin under difficult circumstances.
Kiffin said after the season finale against the Bruins that he looks up to Barkley.