THE NEWT BLOC
Newt Gingrich may want to start courting a voting bloc that could prove to be a sleeping giant in his campaign: the over-55 crowd — from restless boomers to codgers, cougars, old folks at home, well-heeled "active" adults, grannies in tennis shoes and the hopeful bunch who insist that "70 is the new 50." That population could boost Mr. Gingrich to victory in a very tight primary race.
Seniors of every persuasion, in fact, constitute the Republican presidential hopeful's most loyal, reliable base, according to new Gallup numbers, which reveal that 41 percent of the plus-55s support Mr. Gingrich, compared to 23 percent who are loyal to Mitt Romney.
Part 2 of all this? Seniors are the most engaged, reliable voters of all; 83 percent say they think about the 2012 election a great deal, outpacing Republicans in general at 70 percent and conservatives at 67 percent. Older voters, Gallup says, are also more likely to show up at the polls and do their civic duty.
"Gingrich may have a special advantage in the types of Republicans who are attracted to his candidacy. Older Americans and partisans — both Democrats and Republicans — are typically more likely to turn out in general elections than younger voters and independents," analyst Lydia Saad says.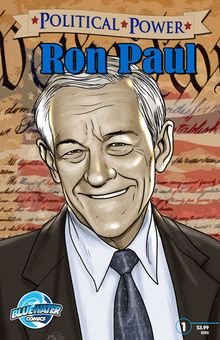 "Even if Gingrich is tied with or a little behind Romney in surveys of Republican registered voters in various states by next month, he could theoretically still win those primaries on the basis of turnout," she observes.
DOWN TO PENNIES
Yeah, yeah — Congress must pass a spending measure by Friday's end or more than a half-million federal employees will be furloughed. Negotiations continue between Republicans and Democrats to avoid a government shutdown: Blah-blah-blah, federal payroll-tax cut, blah-blah, renewing unemployment benefits, blah-blah-blah, the Keystone XL pipeline.
"We've been through these games many times before. Lawmakers are policy tinkerers. The goal of both major political parties is to buy votes today with promises that people tomorrow will have to pay for. Nothing of substance will change," predicts Steve Stanek, a budget and tax-policy analyst at the Heartland Institute, a free-market think tank.
GRAPHIC EVIDENCE
Just in time for the final flurry of debates and the first state primaries: It's Republican presidential hopefuls, the condensed version, from Bluewater Productions, which publishes graphic-style comic books. A quartet of quick reads based on Mitt Romney, Reps. Michele Bachmann and Ron Paul, plus Texas Gov. Rick Perry will be published in the next few weeks, priced at a cozy $4 each, with some available for download on Nook and Kindle.
"The race for the White House begins here," the publisher says, insisting that Mrs. Bachmann's comic treatment will provide readers with "a sense of the woman, and not just the media story." Mr. Romney is "smart, principled, and he knows how to crunch numbers. Smart is sexy."
Mr. Paul, meanwhile, "is well-read. He speaks in complete sentences. And his views are often so far right that they make sense." See the details of this somewhat startling comic-book empire here: www.bluewaterprod.com.
BUMPER PATROL
"BLAME ME. I voted for Obama."