Baylor quarterback Robert Griffin III isn't at all comfortable talking about himself or what makes him so electrifying on the field.
And Griffin really isn't into discussing Heisman Trophy chances. That's fodder for others, especially those who have endured the frustration of trying to slow the Bears' fourth-year junior.
"Robert Griffin III is a great player," Texas coach Mack Brown said minutes after watching Griffin blister the Longhorns during Baylor's stunning 48-24 win Saturday night. "I think [the Big 12 has] four out of the top five quarterbacks in the country this year. All of them should be considered for the Heisman, because they are all really good."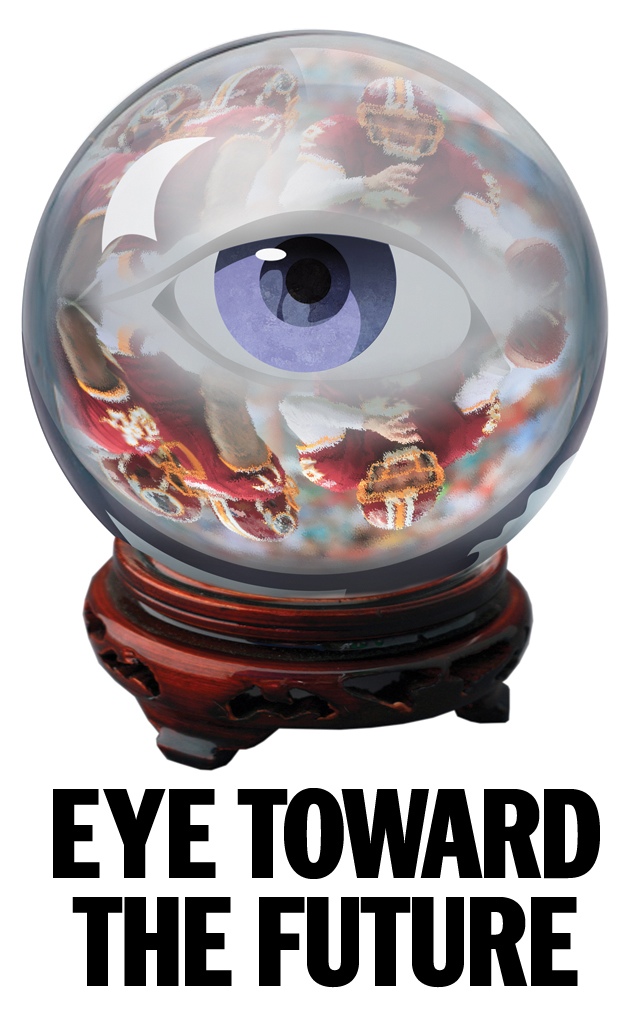 Griffin, however, may have gone to the front of the Heisman line at the Downtown Athletic Club after his performance Saturday night. He put forth another electrifying performance, passing for 320 yards and two touchdowns. He also ran for two touchdowns to stomp Texas in their regular-season finale in front of a national television audience.
Griffin, who already has received his undergraduate degree and likely is headed to the NFL with one season of eligibility remaining, certainly solidified his spot as one of the top contenders. He was announced Monday night as one of the five finalists heading to New York City for Saturday's presentation. Also heading to the Big Apple are Stanford's Andrew Luck, Alabama's Trent Richardson, LSU's Tyrann Mathieu and Wisonsin's Montee Ball.
But the way it appears this week, the player who may have been furthest out of the conversation before the season began very well could be the front-runner. No Baylor player has been in the Heisman Trophy conversation since Don Trull finished fourth in 1963.
Now the Bears and Griffin could take home the hardware.
"I think he's done enough this season to win a Heisman," Baylor coach Art Briles said. "I don't think it comes down to one day. I think it certainly helped him [Saturday] without a doubt, but when I think you judge somebody, you judge them over the long run, not the short run. His long run has been very impressive this year."
Griffin's body of work is Heisman-worthy. He has passed for 3,998 yards and 36 touchdowns with just six interceptions. His 192.31 passing efficiency leads the nation and is on track to shatter the NCAA record. Griffin also ranks second in the nation in total offense with 386.83 yards per game.
But the true measurement for the Heisman is Griffin has been a catalyst for success with a program that had consistently been one of the worst in the Big 12 before his and Briles' arrival four years ago.
Baylor (9-3 overall, 6-3 Big 12) finished the regular season with nine wins for the first time since 1986, and the six wins in league play were Baylor's most ever. The Bears' regular-season finale marked their fifth straight victory, which included once-unthinkable wins over Oklahoma and Texas.
The Bears are heading to the Alamo Bowl to take on Washington, signifying back-to-back bowl trips for the first time since the early 1990s.
That kind of success has Griffin and the Bears thinking that all things are possible, even Heisman.
"Not too many years ago, they said Baylor would never be 9-3, would never beat Texas, would never beat Oklahoma," Griffin said. "Why not [win the Heisman]?"
Griffin put in the work at the right time, taking center stage last week when favorites Luck and Richardson sat idle. He left the voters one heck of an impression just before they sent in their ballots.