WASHINGTON (AP) — The standoff between the U.S. and Pakistan over a jailed American embassy worker has escalated.
The U.S. is postponing talks set for this coming week in Washington involving Secretary of State Hillary Rodham Clinton and Pakistani and Afghan diplomats.
Department spokesman P.J. Crowley says the U.S. acted "in light of the political changes in Pakistan" and after discussions with officials from those two countries.
A new Pakistani Cabinet was sworn in Friday.
Crowley says the U.S. hopes to reschedule the three-way meeting soon. Pakistan prizes such gatherings as a way to assert influence in Afghanistan.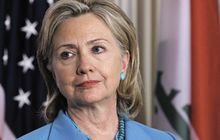 Police in Pakistan have accused the embassy worker of "cold-blooded murder." Raymond Allen Davis claims he shot the men because they were trying to rob him. The U.S. contends he has diplomatic immunity from prosecution.