Advocates' voices heard in hundreds of new laws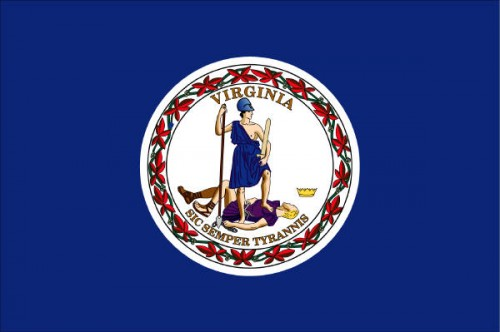 People who suffered sexual abuse as a minor will have 20 years to file a lawsuit in Virginia, and those in abusive dating relationships will find it easier to get a restraining order beginning Friday, when dozens of laws approved by the General Assembly this year go into effect.
Amid the more publicized measures - such as a mandatory 5 percent contribution by state employees to their pension fund, accompanied by a 5 percent pay raise - are those less talked-about, such as new measurement requirements for selling shelled oysters.
But regardless of how many Virginians actually will be affected by each new law, the approved legislation represents hours of work by advocacy groups trying to sway the state code toward their causes.
For anti-violence advocates, the session brought mostly good news, said Gena Boyle, spokeswoman for the Virginia Sexual and Domestic Violence Action Alliance.
"We really feel like a lot of issues around domestic violence and sexual violence were considered and there was a lot of action this year," Ms. Boyle said.
New laws more >
Currently, those sexually abused as a minor have two years to file civil charges from the time they remember the abuse. While most states have a limitations period of eight to 10 years, victims will now have 20 years to file a lawsuit in Virginia. The bill passed easily in both chambers, garnering only two "no" votes in the Senate and none in the House.
Ms. Boyle said that in her view, the biggest victory was a measure that makes it easier to obtain a protective order and expands availability beyond just family or household members. Protective orders previously could be obtained based on certain specified criminal acts; the new law expands that definition to include any violent, forceful or threatening behavior that results in injury or places one at reasonable risk of death, sexual assault or injury.
"This is broad," Ms. Boyle said. "It covers a lot of individuals - it's not just dating violence, it's also workplace violence."
For other groups, the General Assembly didn't dazzle.
Lawmakers approved a bill that bars local jurisdictions from prohibiting people from shooting BB guns and other air-pressure guns on private property - as long as the shooting is done safely. The issue received attention in Fairfax County, where the board voted last week to align county code with state code.
Andrew Goddard, president of the Virginia Center for Public Safety, said it was the only major bill opposed by the gun-control group that was voted into law. Six other bills the center supported went nowhere.
"We've never had a win," said Mr. Goddard, acknowledging Virginia's reputation for being a gun-friendly state. "It's kind of a little bit ridiculous when you think about it. We'd just like to see some sensible things like background checks."
© Copyright 2014 The Washington Times, LLC. Click here for reprint permission.