China explores new paths to prosperity
First of four parts
BEIJING — The construction cranes that seemed to sprout on every other block of China's major cities have dwindled to only a few. Its sprawling metropolises are greener and cleaner than during the boom years and incomes and wealth are rising quickly, but China's economy is struggling for a second time in four years to avoid being dragged under by a receding tide of ebbing growth and financial crises elsewhere in the world.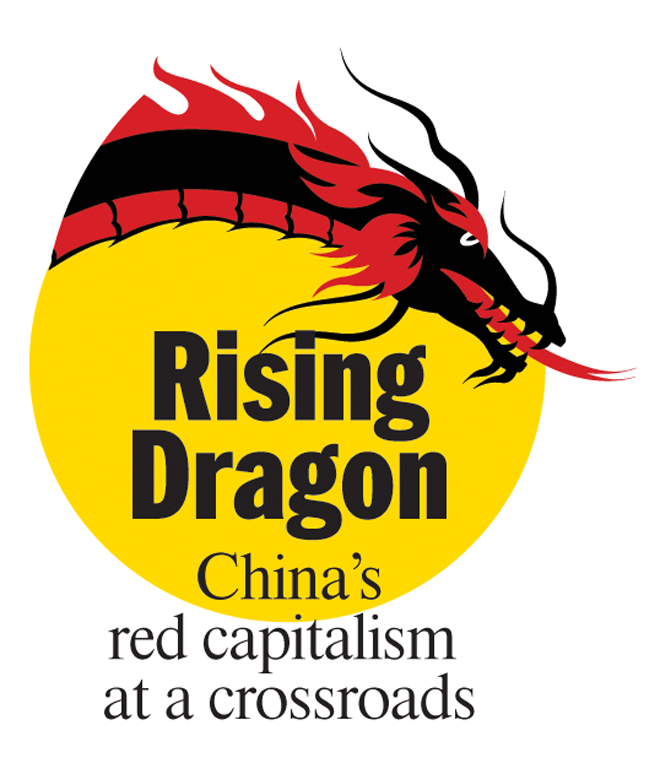 China's leaders have mapped out a plan to wean the world's second-largest economy off its overreliance on exports to the United States and European Union, its two largest markets where growth has slowed to near zero and threatens to disappear altogether. Growth at China's teeming factories ground to a halt in recent months as orders from overseas dried up, stoking anxiety among citizens and businessmen alike.
But it remains a major question whether the gradual transition that China's authoritarian leaders envision for cultivating a more stable source of growth — the spending power of the Asian giant's 1.3 billion consumers — will occur fast enough to save China from a wrenching economic slump and social unrest.
Newly affluent consumers in the country's burgeoning middle class, which by some estimates now totals 250 million people — almost a quarter of the nation's population — and rivals the U.S. middle class in size, have received a good start with spending on an array of luxuries such as imported cars and U.S. college educations for their children.
BOOMTOWN:The cities of Shanghai (above) and Ningbo are now connected by a ... more >
"China's consumers could begin to become a powerful force and drive global demand growth," said Jeffrey Kleintop, chief market strategist at LPL Financial. "Employment and incomes are rising sharply" like nowhere else in the world, with the average wage jumping to $5,000 a year from less than $100 30 years ago, and household incomes in the major cities averaging $10,000.
Moreover, China has acceded to U.S. and international pressure in recent years to allow its currency to appreciate modestly against the dollar, instead of fixing it at a low rate that made its exports irresistibly cheap but limited the purchasing power of its own domestic workforce.
The 28 percent rise in the yuan's value since 2005, while not enough for many U.S. legislators, promises to enhance the purchasing power of China's consumers at the same time that it makes goods from the U.S. cheaper and more competitive in China's vast market.
Difficult transition
But a closer look at what is actually occurring in China, including talks with consumers, businessmen and government officials, yields considerable doubt about whether the nominally communist country can change quickly enough.
While some Chinese are enjoying the power of the purse like never before and can be seen in nearly every American city and tourist spot spending freely, ordinary consumers who do not have the means to shop abroad continue to buy the low-cost goods and services provided by Chinese companies — which often closely imitate their American and European rivals.
"Discretionary spending power in China is very limited," said Sung Won Sohn, economics professor at California State University, Channel Islands. "Some studies indicate that China's middle and upper classes only have about 6 percent of American purchasing power. Further, China's consumers save the majority of what they earn."
In China, the consumer sector accounts for only 40 percent of the nation's economic activity — as opposed to nearly 70 percent in the U.S. That is the reason China, despite its economic successes, remains reliant on exports and infrastructure investment to grow, and is vulnerable to being pulled under by the downturn in the U.S. and Europe, Mr. Sohn said.
Much is at stake for the U.S. and the rest of the world as China tries to adjust to the new economic realities. China has been a major engine for world growth since the 2008 financial crisis, but economists say growth rates of more than 9 percent have masked increasing vulnerabilities in China's manufacturing sector and overheated property market that are the result of China's old, flawed ways of doing business.
China's turn inward occurred largely as a result of pressure from the U.S. and other Group of 20 global powers to end what Chinese leaders now acknowledge were unbalanced and unsustainable policies, which for two decades promoted exports of manufactured goods as the best way to rapidly industrialize the country and generate employment for hundreds of millions of needy citizens.
View Entire Story
© Copyright 2014 The Washington Times, LLC. Click here for reprint permission.