First of four parts
BEIJING — The construction cranes that seemed to sprout on every other block of China's major cities have dwindled to only a few. Its sprawling metropolises are greener and cleaner than during the boom years and incomes and wealth are rising quickly, but China's economy is struggling for a second time in four years to avoid being dragged under by a receding tide of ebbing growth and financial crises elsewhere in the world.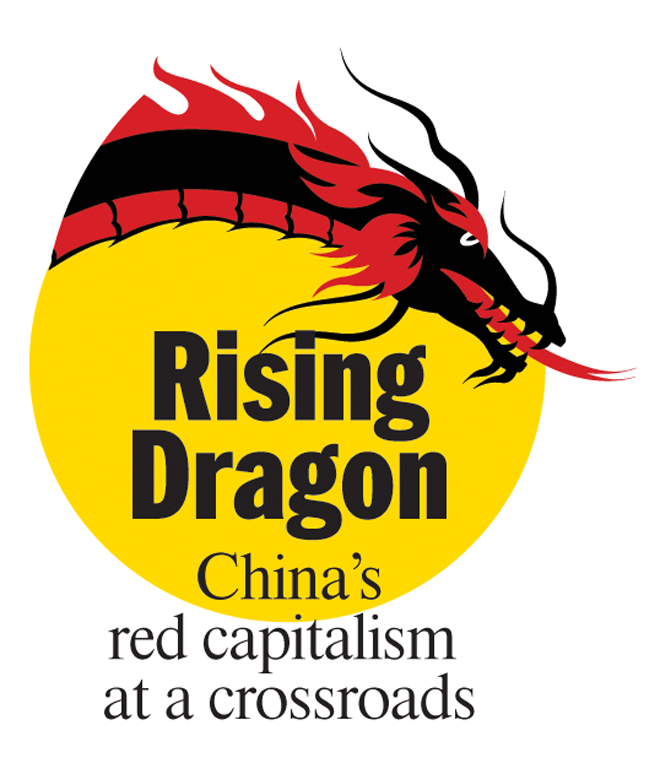 China's leaders have mapped out a plan to wean the world's second-largest economy off its overreliance on exports to the United States and European Union, its two largest markets where growth has slowed to near zero and threatens to disappear altogether. Growth at China's teeming factories ground to a halt in recent months as orders from overseas dried up, stoking anxiety among citizens and businessmen alike.
But it remains a major question whether the gradual transition that China's authoritarian leaders envision for cultivating a more stable source of growth — the spending power of the Asian giant's 1.3 billion consumers — will occur fast enough to save China from a wrenching economic slump and social unrest.
Newly affluent consumers in the country's burgeoning middle class, which by some estimates now totals 250 million people — almost a quarter of the nation's population — and rivals the U.S. middle class in size, have received a good start with spending on an array of luxuries such as imported cars and U.S. college educations for their children.
"China's consumers could begin to become a powerful force and drive global demand growth," said Jeffrey Kleintop, chief market strategist at LPL Financial. "Employment and incomes are rising sharply" like nowhere else in the world, with the average wage jumping to $5,000 a year from less than $100 30 years ago, and household incomes in the major cities averaging $10,000.
Moreover, China has acceded to U.S. and international pressure in recent years to allow its currency to appreciate modestly against the dollar, instead of fixing it at a low rate that made its exports irresistibly cheap but limited the purchasing power of its own domestic workforce.
The 28 percent rise in the yuan's value since 2005, while not enough for many U.S. legislators, promises to enhance the purchasing power of China's consumers at the same time that it makes goods from the U.S. cheaper and more competitive in China's vast market.
Difficult transition
But a closer look at what is actually occurring in China, including talks with consumers, businessmen and government officials, yields considerable doubt about whether the nominally communist country can change quickly enough.
While some Chinese are enjoying the power of the purse like never before and can be seen in nearly every American city and tourist spot spending freely, ordinary consumers who do not have the means to shop abroad continue to buy the low-cost goods and services provided by Chinese companies — which often closely imitate their American and European rivals.
"Discretionary spending power in China is very limited," said Sung Won Sohn, economics professor at California State University, Channel Islands. "Some studies indicate that China's middle and upper classes only have about 6 percent of American purchasing power. Further, China's consumers save the majority of what they earn."
In China, the consumer sector accounts for only 40 percent of the nation's economic activity — as opposed to nearly 70 percent in the U.S. That is the reason China, despite its economic successes, remains reliant on exports and infrastructure investment to grow, and is vulnerable to being pulled under by the downturn in the U.S. and Europe, Mr. Sohn said.
Much is at stake for the U.S. and the rest of the world as China tries to adjust to the new economic realities. China has been a major engine for world growth since the 2008 financial crisis, but economists say growth rates of more than 9 percent have masked increasing vulnerabilities in China's manufacturing sector and overheated property market that are the result of China's old, flawed ways of doing business.
China's turn inward occurred largely as a result of pressure from the U.S. and other Group of 20 global powers to end what Chinese leaders now acknowledge were unbalanced and unsustainable policies, which for two decades promoted exports of manufactured goods as the best way to rapidly industrialize the country and generate employment for hundreds of millions of needy citizens.
While China — like Japan, South Korea and other "Asian tigers" that went before it — experienced unquestioned success using that export strategy, it bled millions of manufacturing jobs from the U.S. and EU economies and helped feed the cycle of recession and crushing indebtedness that China's trading partners in the West are now struggling to overcome.
Prada and Audi
With status a major consideration among the affluent class, China within the past decade went from being largely a nation of rice-wine drinkers to one of the biggest global markets for French wine. People in China last year devoured more than 60 percent of the production of just one French brand — Chateau Lafite — driving the price so high that the winemaker stopped selling it in France, said Xu Hong, a wine importer in Ningbo.
Chateau Lafite did not comment, but its website notes that demand for Chateau Lafite's 45,000 yearly cases of wine was so high that it drew record prices in Hong Kong last year, with three bottles of the 1869 vintage bought at the highest prices ever paid at an auction.
In view of the booming market, the French winemaker started a vineyard on China's Penglai peninsula in Shandong province in a joint venture with China's CITIC Group in 2008.
In addition to the French wine that Mr. Xu stocks for well-to-do clients in nearby Shanghai, he has a smattering of selections from Australia and Chile. He confessed that he does not offer a single American wine, suggesting it may be too high-priced.
French wines have a long history and are collectible, with an intricate classification system that the Chinese prefer, he told visiting U.S. journalists, while American winemakers have not done much to promote their wines among finicky Chinese consumers.
"People want to drink red wine. It is the healthiest alcohol," he said, referring to studies showing that red wine helps stave off heart disease. "Red wine will be in large demand in the Chinese market. It is a good way to increase domestic demand in the economy."
The allure of tapping such a marketplace has companies from around the globe scrambling. The outcome could save the country from a painful economic adjustment and help pull the rest of the world out of a long-running economic funk.
Mr. Kleintop said the awakening of the enormous economic potential of China's consumers is one of a handful of major developments that could dramatically change the gloomy outlook for the U.S. economy — and financial markets. Global markets have been wracked by worries that China will falter, along with its chief export market, the EU, which appears to be sinking into recession.
So far, European companies — including Audi, Prada and BMW — seem to be winning the race for customers in China.
American brands and stores — besides popular restaurant chains such as McDonald's and KFC — are seen less frequently in shopping malls and do not seem as heavily advertised as their European competition. Apple Inc., a favorite computer brand in China, for example, has only recently opened its first stores here.
Aside from some ostentatious spending on luxury goods by China's elites, more typical Chinese citizens have not acquired a taste for wine or other expensive imports. They continue to hoard much of their income rather than spend it, in anticipation of having to pay medical and retirement expenses not covered by stingy social insurance programs recently set up by the government.
Moreover, middle-class consumers have to stash huge amounts of cash if they ever hope to make the typical 30 percent down payments on homes whose prices have soared beyond the reach of most households as a result of a real estate boom in recent years.
Coaxing the consumer
While efforts to cultivate advanced technology exports are well under way, the government has made only a gradual start in its efforts to bolster consumers and promote greater spending in a nation where citizens are habitually frugal.
The average urban household saves about 30 percent of its income, and the savings rate has been rising despite growing incomes and wealth.
In an effort to discourage the impulse to save for a rainy day, the government for the first time is setting up a sweeping system of social safety-net programs providing minimum levels of medical benefits, unemployment benefits and retirement benefits to all of China's population.
Such benefits were largely unavailable in the past, so it is the beginning of a great experiment. The hope is that with the government covering basic needs in times of stress and old age, people will start to save less and spend more of their income — forming the basis for domestic-driven economic growth.
Government officials say that within a year, nearly all of the population will be covered by the new social safety net. But they acknowledge that the benefits they are providing are minimal, supporting only subsistence-level living standards in most cases. It is far from clear whether they will help pry money out of clenched fists and loosen the spending habits of the middle class.
Another way the government hopes to boost the buying power of consumers is by encouraging residents in rural areas, where incomes are low, to move to cities where they can earn higher wages in booming export industries. That plan essentially is an extension of the export-led formula for growth and jobs that China used in the past.
"China is a late mover. You cannot compare China with the U.S.," said Cheng Zhunghua, a writer for the Dazhong Daily newspaper. "It takes time to see the effect of moves to boost domestic demand."
He noted that the government's efforts to shift the economy into new areas often have succeeded beyond expectations and with surprising speed, so observers shouldn't write off the possibility of rapid progress in achieving the latest goals.
"Even as a fiction writer, I did not imagine the speed of development" in the past two decades, he said.
But with exports slowing and consumers still unable to fill the gap, Mr. Cheng said, he is worried that the Chinese economy is in danger of "falling off a cliff" when the infrastructure building binge spawned by the government's 2009 stimulus program winds down.
Daniel H. Rosen, a fellow at the Council on Foreign Relations, also cautions against expecting too much from the Chinese economy.
While the size of China's overall economy may surpass the United States in a few years, China has a long way to go before it can take the place of the U.S. or the EU as an engine of consumer demand in the world, he said. American and European consumers are, on average, 10 times more wealthy than their Chinese counterparts.
"We have out to 2025, 2030, 2035 for China to become as large a chunk of global consumption as the United States," he said.
Exports still rule
In perhaps the most telling sign that China remains geared toward exports, the government's latest five-year plan announced last spring places as much emphasis on ginning up a generation of advanced-technology exports as it does on bolstering China's consumer sector.
Indeed, the push to make China a manufacturing center for such high-value goods as autos and airplanes is far more visible today than the government's efforts to spur on the Chinese consumer.
Ningbo, Shenzhen and Shanghai, major ports that became platforms for manufacturing and exporting all manner of lower-end consumer goods to the rest of the world in the past decade, are gearing up for a generation of high-tech export goods identified by China's leaders.
Ningbo, for example, an ancient port city that was an originating point for the fabled Silk Road, has ambitious plans to expand its massive port facilities by 30 percent. The city already is the world's fourth-largest port in terms of tonnage.
On the outskirts of the city, the government is building towering high-rises to house workers not yet hired for planned manufacturing plants, while it invests in roads, sewers and other infrastructure needed to attract high-tech manufacturers from the U.S. and elsewhere to turn those plans into reality.
With the completion in 2008 of the world's longest ocean-spanning bridge connecting Ningbo to Shanghai, city leaders talk excitedly about their hopes that the region will become the world's sixth major international metropolis, putting it in the same class with Paris, London, New York, Tokyo and Chicago.
Some companies in Ningbo's new high-tech zone are aiming to sell their wares in the growing Chinese domestic market, including Geely, a leading Chinese automaker, and Fotile, a maker of state-of-the-art kitchen appliances designed for the Asian market.
China in recent years overtook the U.S. as the world's largest auto market with 18 million units sold annually, and nearly every major automaker has established factories here to tap into that market.
© Copyright 2014 The Washington Times, LLC. Click here for reprint permission.