Second of four parts
NINGBO, China — Cao Sheng, a young professional living in this bustling port city, would like to move to a larger apartment so she and her husband can start a family. But with housing prices skyrocketing across China, she said, she doubts they will be able to afford one any time soon.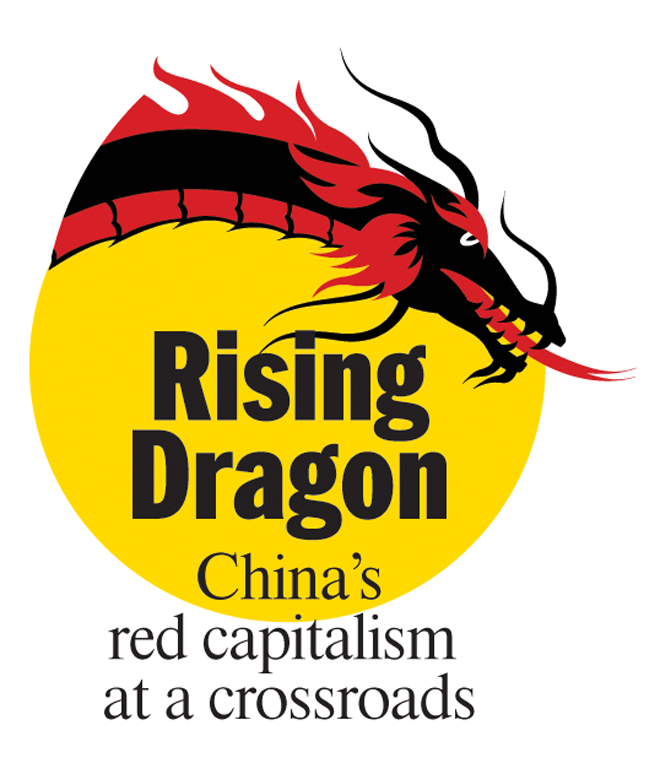 Even though the Caos' home has tripled in value since their parents helped them buy it six years ago for $100,000, and even though they have been scrimping and saving half of their income, the couple still can't afford to move to a larger apartment in a city where prices have increased fivefold in the past 10 years.
"A house forms the foundation for a family in China. But only wealthy people can afford it now," she said ruefully.
The Caos are not alone in their frustration. Soaring real estate values in recent years have priced 70 percent to 80 percent of city residents out of the market in Ningbo, Beijing, Shanghai and other big cities.
Economists say China is in the midst of a potentially destructive bubble that is bringing hardship to many citizens but riches to the wealthy few who have money to speculate in the real estate market. They say a bursting of the bubble could send the economy sharply downward and destabilize the entire nation.
Worries about the end of the real estate boom prompted the Chinese government in the past year to institute restrictions on purchases by speculators, who now face higher taxes and must put down at least 60 percent in cash to buy second homes. On the supply side, the government has started building 10 million rental units for lower-income families.
The anti-speculative measures have had dramatic impacts in major cities, where prices have flattened since June. However, millions of typical families still cannot afford to buy homes.
Government officials who had hoped to be cultivating a contented class of middle-income homeowners now face the "serious challenge" of an "angry middle class" reacting to the high cost of housing and growing unemployment, said Cheng Li, a senior fellow at the Brookings Institution.
The researcher said the discontent is acute "particularly among young people, when they enter the middle class and find urban housing so expensive," he said. "There is a joke in China that if you want to buy a housing unit in Beijing, Shanghai or Shenzhen, you should have started saving from the Tang Dynasty" — more than 1,000 years ago.
Mrs. Cao, an English-language interpreter, also is alarmed by the high cost of educating a child. A half-year course to learn English — which she said is essential for Chinese children to succeed in the professional world — costs about $800, a steep tab for families with average incomes in the range of $10,000 a year. Many parents aspire to send their children to American colleges, which can cost up to $50,000 a year.
The high cost of education is one reason about 5 million college graduates in China are grumbling that, because of the slowing economy, they are unable to find the plum jobs they were groomed to expect. The housing crunch that awaits them only fuels their discontent.
"The real estate bubble in China has led to social unrest, as many citizens are angry that they are unable to afford to buy a home," said Sung Won Sohn, an economics professor at California State University, Channel Islands. "A square meter of property in China costs an estimated 164 times per-capita income," he said.
Pumping up the bubble
China's communist government started privatizing urban properties in 1998, and prices rose briskly. But the real estate boom really took off in 2009 and 2010 after a massive government stimulus program made it easy for wealthy and well-connected individuals to obtain cheap loans to buy housing and land. That ignited the bubble, Mr. Sohn said.
Under the stimulus program, Chinese banks lent about $3 trillion mostly to state-owned enterprises to finance large infrastructure projects. But a lot of the money was siphoned off to purchase land and speculate in real estate, he said.
Now, the deflating housing bubble poses a significant risk of turning China's economic slowdown into a crash landing, he said.
"Real estate has been the backbone of China's economic growth," with property construction alone accounting for 12 percent of economic output, he said. "By some estimates, half of China's [output] is linked to real-estate-related activities.
"There is a worry that a fall in housing and apartment prices would have profound consequences for Chinese industry and investment, and lead to a rapid slowdown for the economy."
Moreover, as seen in the United States and other countries whose economies are still struggling in the aftermath of huge real estate bubbles in the past decade, the boom in China was financed with trillions of dollars of debt, a portion of which could go bad. In China's case, much of the debt was taken on by state-owned enterprises, local governments and individuals connected to them.
"A fall in prices could produce an overwhelming number of nonperforming loans," said Mr. Sohn. "Many fear that a burst in the real estate market in China could lead to a banking crisis which would drastically undermine the Chinese economy."
Chinese authorities privately acknowledge that the country has a "big property bubble" and the impending collapse could cause wrenching dislocations in the market. "You could see a sharp correction in prices in Beijing, Shanghai" and other major cities, though other areas likely would be less devastated, one top official said.
"China is just plain overbuilt — a huge real estate bubble," said Harry Dent, an economist and author of "The Great Crash Ahead." "China has built luxury developments which stand empty because no one can afford to buy and move in."
Spillover effects
Yiping Huang, an analyst at Barclays Capital, said global markets have been roiled by worries that a housing collapse in China would bring down the economy.
"For some investors, declines in house prices could be the beginning of a major meltdown, similar to those observed in Japan in 1989, Hong Kong in 1997 and the U.S. in 2008," he said.
Moreover, many are worried about the collapse of a "shadow banking" system that emerged in recent years to fund properties that could not get financing through official channels. The existence of this murky and unregulated loan market raises fears of a kind of "subprime" debacle developing with the collapse of the housing market, he said.
Although the housing downturn is a "wild card" looming over the economy, it probably will lead only to slower growth, Mr. Huang said.
"Even if house prices drop by 10 percent before year-end, we would not expect to see a major problem in household financing and banking assets," he said. "The reason is simple: Chinese households are simply not highly leveraged" like their American counterparts were in 2008, and most have substantial equity in their homes as well as savings.
"We view it as unlikely that a potential fall in house prices would lead to widespread" defaults and foreclosures as seen in the U.S. in recent years, he said.
The biggest threat to China's economy, Mr. Huang added, is a global recession brought on by the economic troubles in the U.S. and Europe, because exports to those areas remain the most important driver of growth in the Asian giant.
"A double-dip recession [in the West] is the greatest risk," he said. "The Chinese economy would probably not be able to avoid a hard landing, the first in more than 20 years."
© Copyright 2014 The Washington Times, LLC. Click here for reprint permission.