Country singer Taylor Swift joined several members of the Kennedy clan, including boyfriend Conor Kennedy, in a somber weekend visit to the grave of his mother on Cape Cod.
Miss Swift and Mr. Kennedy held hands and at one point appeared to bow their heads in prayer, as did his siblings, while visiting the resting place of Mary Richardson Kennedy on Sunday.
The New York Daily News reports that Mr. Kennedy also got down to clear some overgrown grass from the unmarked grave. He is the son of Robert F. Kennedy Jr.
The 52-year-old Mary Kennedy hanged herself May 16 in a barn behind the couple's home in Bedford, N.Y., amid bitter divorce proceedings and a battle with depression and addiction.
Model sues Chris Brown, Drake, nightclub over brawl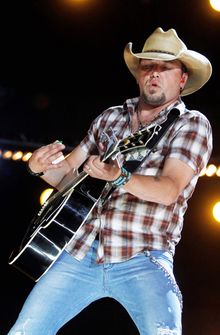 A model who was injured during a bottle-throwing nightclub brawl between Chris Brown and Drake sued both singers and the owners of the New York City nightclub Monday.
Romain Julien, who was sitting at a nearby table during the brawl, suffered a severed tendon in his right hand during the June 14 melee, according to a lawsuit filed in New York Supreme Court. Mr. Julien also alleged that he endured lacerations from broken glass, cosmetic deformity and mental distress as a result of the fight.
The complaint accused Mr. Brown of having a "hot temper" and inciting the altercation with Drake.
The operators of the club Greenhouse and its basement lounge, W.i.P., also are named in the suit. Mr. Julien claimed the operators created a public nuisance by failing to provide adequate security in the club and serving liquor to intoxicated patrons.
Mr. Julien, a model with Re:Quest Model Management, is seeking actual and punitive damages. Representatives for Mr. Brown and Drake had no immediate comment. A representative for Greenhouse and W.i.P. said they will "respond appropriately" after evaluating the lawsuit.
Last week, a company with ties to the club sought to hold Drake and Mr. Brown responsible for the melee in a $16 million lawsuit.
The suit filed by Entertainment Enterprises Ltd. faulted the artists for — at a minimum — doing nothing to stop the June 14 melee and said it sullied the chic Manhattan nightspot's name. The company owns the trademark for Greenhouse.
No criminal charges have been filed in the fight, which left Mr. Brown, NBA star Tony Parker of the San Antonio Spurs and others injured. Police say the fracas started after members of Drake's entourage confronted Mr. Brown on the dance floor as he was leaving W.i.P. Drake's representatives have said he was on his way out and didn't injure anyone.
Both lawsuits point to news accounts of bad blood between Mr. Brown and Drake, both of whom have dated singer Rihanna.
Jason Aldean readies 'Night Train' for Oct. 16