LOS ANGELES — The B-list rules Hollywood's fall and holiday movie season: Bond, Bella and Bilbo.
Daniel Craig is back as James Bond in "Skyfall," the superspy's first adventure in four years, one of the longest 007 hiatuses in the franchise's 50-year history.
Kristen Stewart returns for her swan song as Bella Swan, alongside vampire hubby Robert Pattinson and jealous werewolf pal Taylor Lautner in "The Twilight Saga: Breaking Dawn — Part 2," the franchise finale.
And Bilbo Baggins goes jewelry shopping for an evil ring in "The Hobbit: An Unexpected Journey," the first installment in Peter Jackson's three-part prelude to his Academy Award-winning adaptation of J.R.R. Tolkien's "The Lord of the Rings."
Ian McKellen, Cate Blanchett, Elijah Wood and others reprise their "Lord of the Rings" roles, but "The Hobbit" hinges on newcomer Martin Freeman as Bilbo. The filmmakers were so set on him that production stopped for three months while Mr. Freeman returned to "Sherlock," the British TV hit in which he plays Dr. Watson.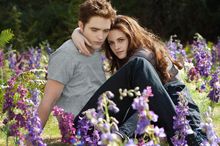 "It was sort of unheard of for a big-budget movie, but because we wanted him so badly, the studio supported us, and we made that provision in our schedule," Mr. Jackson said. "He carries the movie. You get that casting wrong, and you're in huge trouble."
Here's a look at other upcoming highlights:
September
Adam Sandler's in voice-only mode as Dracula in the animated monster mash "Hotel Transylvania." Joaquin Phoenix stars as a World War II vet mesmerized by a cult leader (Philip Seymour Hoffman) in "The Master." For baseball fans, there's "Trouble With the Curve," starring Clint Eastwood as an old-timer on a scouting trip with his daughter (Amy Adams).
Time-travel geeks can watch Joseph Gordon-Levitt as a hit man trying to snuff his older self (Bruce Willis) in "Looper," also featuring Emily Blunt.
Mr. Gordon-Levitt underwent three hours of makeup each day to look more like Mr. Willis. He repeatedly watched his co-star's movies and studied Mr. Willis' dialogue on his iPod.
"But the most productive thing was just spending time with him. Having dinner, talking about music or whatever and getting to know each other," Mr. Gordon-Levitt said. "That's when I felt I was learning the most about what I could incorporate into how I was going to play this character."
October
Liam Neeson returns as a violently overprotective family man in "Taken 2." Brad Pitt's a mob enforcer tracking rogue hoods in "Killing Them Softly." Kevin James goes from lethargic science teacher to mixed-martial-arts sensation in the comedy "Here Comes the Boom."
Ben Affleck directs and stars in "Argo," a rescue thriller about the 1979 Iranian hostage crisis. Tom Hanks, Halle Berry and a big ensemble take on multiple roles in "Cloud Atlas," an epic spanning centuries and genres.