A judge appointed Michael Jackson's nephew on Wednesday to share guardianship responsibilities for the singer's three children, but not without a last-minute effort by some relatives to delay the decision.
Superior Court Judge Mitchell Beckloff named TJ Jackson as the children's co-guardian. He will share responsibility for raising the siblings, who range in age from 10 to 15.
The judge made the ruling after considering a letter submitted by singer Diana Ross, who was named in Michael Jackson's will as a potential guardian, and a letter presented by cousins of the singer who sought a delay in the appointment.
Debra Jackson and her son Anthony urged Judge Beckloff to delay his ruling, saying they were concerned that family matriarch Katherine Jackson was being coerced. The pair said they had been ostracized from the family and that the children may not be as excited about TJ Jackson's appointment as has been presented to the judge.
But Judge Beckloff noted that all three children have said they consent to the co-guardianship, and that an independent investigation he ordered showed they "have a very strong, loving relationship with TJ Jackson."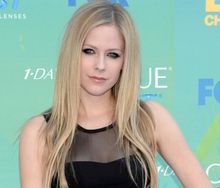 He urged TJ Jackson to consider allowing the cousins to visit the family, but said there was no reason to delay. The appointment means that Katherine Jackson, 82, and TJ Jackson, 34, will share responsibility for raising the children. If one of them is no longer able to serve, the other would become the children's sole guardian.
TJ Jackson was appointed a temporary guardian last month when Katherine Jackson was incommunicado during a stay at an Arizona spa with relatives.
Judge Beckloff has said Katherine Jackson is doing a great job raising Prince, Paris and Blanket Jackson, but noted that having a co-guardian will allow for continuity in their lives if she is no longer able to serve.
TJ Jackson was a relative unknown to the public before the recent rift in the family. He performs in a band called 3T along with his brothers and was close to his uncle, Michael, before the pop star died in June 2009 at age 50.
Wednesday's hearing had been expected to be a legal formality and although Judge Beckloff made time to hear the cousins' grievances, the judge didn't waver in his view that the co-guardianship arrangement was appropriate. He noted that it is frequently employed in other cases.
Divorce becomes final for Tareq, Michaele Salahi
A Virginia judge has signed off on the divorce of celebrity White House gate crashers Tareq and Michaele Salahi.
Mr. Salahi had filed for divorce in Warren County in September, claiming his wife was having an affair with Neal Schon, the lead guitarist for the rock band Journey.
The Warren County Circuit Court clerk's office says a judge signed the divorce decree on Monday. The news was first reported by TMZ.com.
In a news release last week, lawyers for Mr. Salahi announced the confidential divorce settlement in which he wished his wife the best. The release also said Mr. Salahi settled a $50 million lawsuit against Mr. Schon, his band and an affiliated entertainment company.