Cowboys, stetsons, bucking broncos and J.R. masks — it could only be the arrival of "Dallas" in London.
Stars Larry Hagman, Linda Gray and Patrick Duffy were at a Southfork Ranch outpost by the River Thames on Tuesday night to launch the rebooted soap with a big Texan party.
The younger generation of actors — Jesse Metcalfe, Josh Henderson, Jordana Brewster and Julie Gonzalo — also was there.
After success in the U.S., the first season of the new "Dallas" TV series will be shown in the U.K. beginning Sept. 5.
Mr. Duffy, who plays Bobby Ewing, says it was British audiences who helped the show become a hit the first time around when they adopted the nighttime soap and made it popular around the world.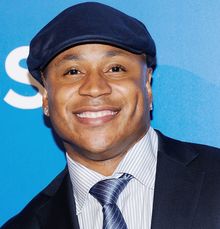 He's hoping they'll do the same with the relaunched version.
Paltrow, Roberts, Damon set for cancer telethon
An A-list cast of celebrities is joining a telethon to raise money and awareness to fight cancer.
Gwyneth Paltrow, Julia Roberts, Matt Damon, Samuel L. Jackson and Emma Stone are among the stars participating in the third Stand Up to Cancer telethon, the organization announced Wednesday.
Miss Paltrow also is an executive producer for the fundraiser that will be carried commercial-free from 8 to 9 p.m. Sept. 7 on the four major broadcast networks, ABC, CBS, Fox and NBC, and more than a dozen cable channels.
Musical performances by Taylor Swift, Coldplay, Alicia Keys and Tim McGraw are planned, and more than 25 movie, TV and sports stars will be on hand to take phone pledges, executive producer Joel Gallen said.
Laura Ziskin, founder of Stand Up to Cancer and producer of its first two telethons in 2008 and 2010, lost her seven-year fight against breast cancer last year. The "Spider-Man" movie producer was 61.
Ziskin represents "tremendous shoes to fill," Mr. Gallen said. "I can't really replace Laura, but I'm coming from a different point of view, from a respectful point of view, and continuing the mission she was on."
Hope is the theme for this year's telethon, Mr. Gallen said. It will include information on how to prevent cancer and on the treatment research funded by Stand Up to Cancer, also known as SU2C.
The experiences of several patients who are part of Stand Up to Cancer trials will be explored in minidocumentaries that show the progress made in just a few years of effort, Mr. Gallen said.