With an instrument perplexing to most Westerners, Ravi Shankar helped connect the world through music. The sitar virtuoso hobnobbed with the Beatles, became a hippie musical icon and spearheaded the first rock benefit concert as he introduced traditional Indian ragas to Western audiences.
From George Harrison to John Coltrane, from Yehudi Menuhin to David Crosby, his connections reflected music's universality, though a gap persisted between Mr. Shankar and many Western fans.
Mr. Shankar died Tuesday at age 92. A statement on his website said he died in San Diego, near his Southern California home with his wife and a daughter by his side. The musician's foundation issued a statement saying he had suffered upper respiratory and heart problems and had undergone heart-valve replacement surgery last week.
Indian Prime Minister Manmohan Singh called Mr. Shankar a "national treasure."
Labeled "the godfather of world music" by Harrison, Mr. Shankar helped millions of classical, jazz and rock lovers discover the centuries-old traditions of Indian music.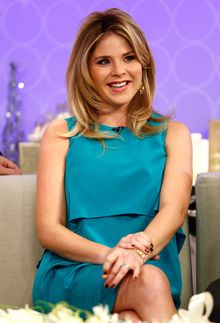 He also pioneered the concept of the rock concert benefit with the 1971 Concert For Bangladesh. To later generations, he was known as the estranged father of popular American singer Norah Jones.
'Lincoln,' 'Les Mis,' 'Playbook' lead SAG award nominees
Steven Spielberg's Civil War saga "Lincoln," the Victor Hugo musical adaptation "Les Miserables" and the lost-soul romance "Silver Linings Playbook" lead the Screen Actors Guild Awards with four nominations each.
All three films were nominated Wednesday for overall performance by their casts. Also nominated for best ensemble cast were the Iran hostage-crisis thriller "Argo" and the British retiree adventure "The Best Exotic Marigold Hotel."
"Lincoln" also scored individual acting nominations for Daniel Day-Lewis, Sally Field and Tommy Lee Jones. "Les Miserables" had individual nominations for Hugh Jackman and Anne Hathaway. "Silver Linings Playbook" also had nominations for Bradley Cooper, Jennifer Lawrence and Robert De Niro.
The SAG Awards will be presented Jan. 27.
Judge revokes Lohan's probation, sets hearing date
A Los Angeles judge revoked Lindsay Lohan's probation Wednesday and scheduled a probation-violation hearing that could result in more jail time for the closely watched "Liz and Dick" star.
The 26-year-old actress faces three counts of reckless driving, lying to a police officer and obstructing an officer from performing duties after an accident in which Miss Lohan's Porsche slammed into the back of a dump truck in June. Authorities in Santa Monica, Calif., allege Miss Lohan lied about being behind the wheel before the accident and the charges could prompt a probation violation in her 2011 necklace-theft case.
Miss Lohan did not appear in court Wednesday. She was represented by her attorney, Shawn Holley.