Radio talk-show host Laura Ingraham soon will be back on the air after taking a short break.
Courtside Entertainment Group said it will distribute "The Laura Ingraham Show" starting Jan. 2. Meanwhile, she will boost her audience through a deal with Launchpad Digital Media, which will stream the three-hour daily program and make it available for download on podcast.
Talkers magazine said the conservative Ms. Ingraham is the most-listened-to woman on radio, with an estimated 5.75 million listeners a week. Her show, launched in 2001, is now heard on more than 300 radio stations nationally.
She also is a Fox News contributor and principal guest host of "The O'Reilly Factor."
Ms. Ingraham began a brief hiatus from her show last month after ending a deal with its former distributor.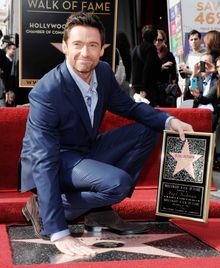 Archive of Schulz letters gets no buyer at auction
A rare archive of letters and drawings by "Peanuts" creator Charles Schulz did not find a buyer at a New York City auction.
Sotheby's had estimated that the letters would sell for $250,000 to $350,000 at Friday's sale.
The cartoonist wrote the affectionate letters to a young woman in 1970 and 1971.
The 44 letters included 22 original drawings of some of the comic strip's characters, including Charlie Brown, Snoopy and Lucy.
Sotheby's called it the most significant collection of correspondence and drawings by Schulz to come to auction.
Schulz died in 2000 at age 77.
Final defendant in burglary ring enters plea
The final defendant in a group charged with burglarizing celebrities' homes pleaded no contest Friday to receiving a jacket stolen from Paris Hilton.
Courtney Leigh Ames entered the plea and is expected to be sentenced on Feb. 1 to three years of supervised probation and 60 days of community service.