Actress Halle Berry and musician Chaka Khan will be honored at the 2013 BET Honors.
The network announced Thursday that basketball star Lisa Leslie, music executive Clarence Avant and religious leader T.D. Jakes also will be celebrated at the Jan. 12 event in the District at the Warner Theatre. The special will air Feb. 11.
BET Honors highlights blacks performing at top levels in the areas of music, literature, entertainment, education and more.
Maya Angelou was among the honorees at this year's BET Honors. First lady Michelle Obama made the presentation to her.
Actress Gabrielle Union will host the special. Performers will be announced at a later date.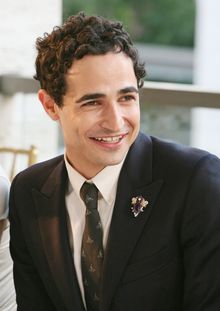 Nintendo's TVii service integrates game console, TV
Nintendo is switching on a television service that transforms the tablet-like controller for its new Wii U game console into a remote that changes the channel on your TV and puts programs from the Internet just a few finger taps away.
The TVii service was to debut in the U.S. and Canada on Thursday. That's a delay from previous plans to have the service available when the game console went on sale in North America on Nov. 18. The TVii service launched in Japan on Dec. 8.
The aim of TVii is to bring order to the hundreds of channels on regular TV and the thousands of shows and movies available through apps from Netflix Inc., Amazon.com Inc., Hulu Plus and Google Inc.'s YouTube.
It's the first time a video game console maker has integrated live TV controls in a device.
Nintendo Co.'s Wii U console has a unique controller — the GamePad — which is covered with joysticks and buttons and boasts a front-facing camera and 6.2-inch touch screen. The GamePad also houses an infrared emitter that "talks" directly to your TV or set-top box.
TVii scans what's available and offers you the option of watching a show, sports event or movie on live TV or through apps that connect to the Internet. By the end of March, Nintendo said, it will integrate TVii with TiVo so that it will be possible to program a TiVo digital video recorder through the game console as well.
If you search for "The Walking Dead," for example, TVii will show you the next time it's on AMC and give you the option of buying previous episodes from Amazon or watching them on Netflix. If the show is currently on, you can change the channel from the GamePad. Users will be able to watch only channels they already get via antenna or through their TV provider, but search results will include all the options available, which could entice some people to upgrade their channel packages. TVii itself is free.
TVii also has a traditional channel guide and will recommend shows you might like based on favorite shows, networks and movies that you enter. Different users can have different profiles, and parental controls are included.
Zac Posen to replace Kors as 'Project Runway' judge