It may take a big spoonful of sugar to make this go down: Julie Andrews has said her four-octave singing voice is not coming back.
The Oscar- and Tony Award-winning actress said in a recent Associated Press interview that her condition, following a botched operation to remove noncancerous throat nodules in 1997, hasn't gotten better. It has permanently limited her range and her ability to hold notes.
"The operation that I had left me without a voice and without a certain piece of my vocal cords," said Miss Andrews, who starred in such quintessential stage and film musicals as "The Sound of Music," "My Fair Lady" and "Mary Poppins."
The actress said she still can speak "pretty well" and hit a few bass notes, "So if you wanted a rendition of 'Old Man River' you might get it, but I'm not singing as much these days."
Miss Andrews has sung publicly several times since the operation, including a performance in the 2004 film "The Princess Diaries 2: Royal Engagement" and in a 2010 London concert, but she called those performances "speak-singing."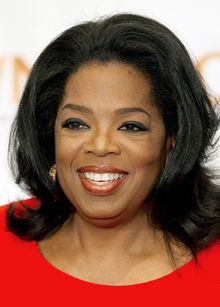 The 77-year old, however, said she has rediscovered her voice in her books and in directing theater.
Her latest children's book, "Little Bo in London: The Ultimate Adventure of Bonnie Boadicea," has just been released by HarperCollins. It's the fourth and final book in the series about a possibly magical ship's cat that travels the world with the man who rescued her. It's the 27th book she has co-written with her daughter, Emma Walton Hamilton.
She's also directing a musical-theater adaptation of another of her books, "The Great American Mousical." The show, about a troupe of acting mice living beneath the floors of a famous Broadway theater, is being performed at the Goodspeed theater complex in Connecticut through Sunday. Miss Andrews said she thinks it "would do very well on Broadway," where she said she would like to direct and produce.
Miss Andrews said that in a strange way, she feels fortunate that she no longer can sing because it pushed her to find a "different way" of using her voice. Paraphrasing a line from her "Sound of Music" character Maria von Trapp, Miss Andrews noted, "When one door closes another window opens."
Oprah chooses novel for Book Club 2.0
Add another book for possible holiday gifts: Oprah Winfrey's latest 2.0 selection.
Miss Winfrey announced Wednesday that she has chosen a debut novel, "The Twelve Tribes of Hattie," by Ayana Mathis, for her book club. An author interview will air Feb. 3 on Miss Winfrey's OWN network. In a statement, Miss Winfrey likened Ms. Mathis' book to the fiction of Toni Morrison. Published this week by Alfred A. Knopf, "Twelve Tribes" tells of a teenager's journey from Mississippi to Philadelphia in the 1920s and the large family she ends up raising.
Miss Winfrey revived her club, now called Oprah's Book Club 2.0, earlier this year with Cheryl Strayed's memoir "Wild." Dozens of books over the past 20 years have become best-sellers thanks to the talk-show host's endorsements.
Hefner, 'runaway bride' obtain marriage license
Hugh Hefner and Crystal Harris are again taking steps toward the altar, more than a year after the centerfold canceled their previous engagement and was branded a "runaway bride" in Playboy.